Paradox Interactive and Paradox Development Studio have today released the Stellaris: Federations expansion along with the free 2.6.0 'Verne' content update for everyone.
The biggest addition, is obviously, the rework of Federations. You can form new types of Federations, each with unique passive effects, and level them up to unlock perks. Customize them further through the new Federation Laws. Check out the shiny release trailer: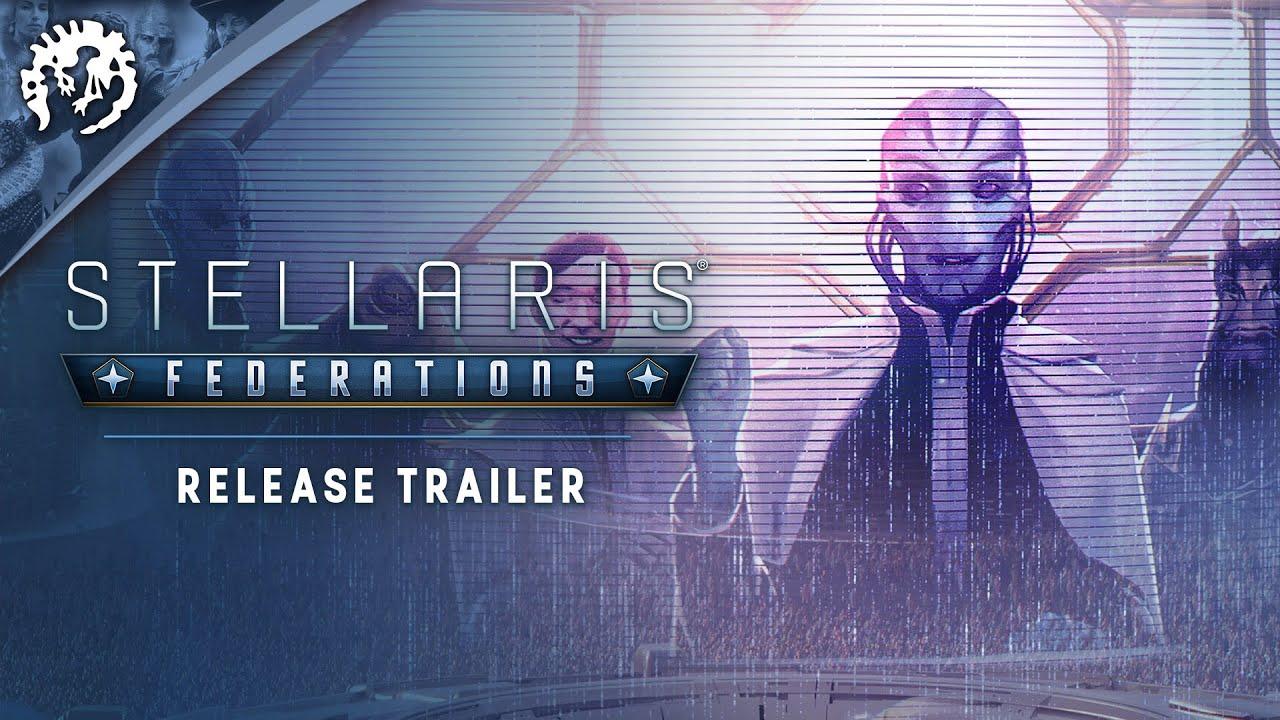 Now you've seen their fancy release trailer and have questions about other features I'm sure. It includes:
Galactic Community - Join the Galactic Community and pass resolutions by voting with the rest of the Community to make the galaxy a better place for everyone. Or slowly build up your diplomatic weight, and become the senate!
Origins - A new way to customize your Empires, by choosing their Origin story. Is your Empire a race of people who survived the destruction of their homeworld who now live on Habitats? Or did your Empire discover nearby allies that it formed a Federation with? Or...?
Juggernaut - Bigger is better! The Juggernaut is a new ship class as large as a starbase that can build and repair ships in the field, turning your offensive fleet into an unstoppable force!
Mega Shipyard - A new Megastructure with a name so fitting you wonder how we even thought of it. The Mega Shipyard will allow you to build ships quicker and in more numbers than ever before, having up to 30 shipyards and passively increase your empires Ship build speed, while also starting ships off with some XP.
However, if you prefer to watch rather than read, Paradox also put out this feature breakdown trailer a few days ago which is included below: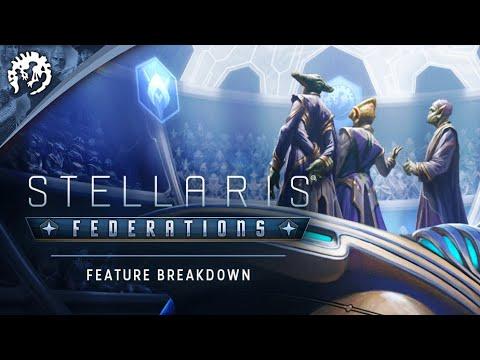 As for the free patch, 2.6.0 'Verne', it had a big polishing pass on Diplomacy. There's now Envoys, a mini-leader you don't hire but have a limited amount of. You will use Envoys to improve or harm relations with other Empires. Paradox are also saying it should have much better performance, as they detailed some of their work before we covered here. Multiple other performance fixes went in, multiple fixes for crashes and on a whole Stellaris should be a lot more stable with Verne.
They were also working on a second patch as the Verne update was basically frozen during development so they could focus on QA. They wanted to continue doing fixes, so a 2.6.1 patch is also now available for testing on Steam in the "stellaris_test" opt-in Beta. Full patch notes for everything can be seen here.
You can pick up Stellaris: Federations on Humble Store, GOG and Steam. The base game of Stellaris is also on sale with 75% off—great game if you're stuck at home.
If you have it on Steam and wish to continue a game from a previous patch, Paradox have put the last version into an opt-in Beta for you.
Some you may have missed, popular articles from the last month: