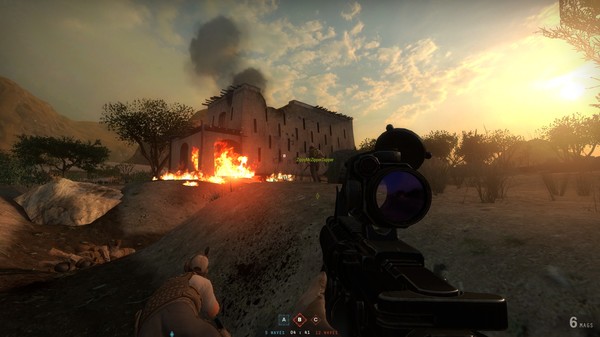 I have been waiting for
Insurgency
to come to Linux for over two years, and I'm glad to see the developers start to really make a push for us.
You can only play with people also playing the beta (not many), so you may want to hold off unless you plan to test it and report bugs.
My limited experience so far has been pretty good, in-game it performs very well on the highest settings and seems to be silky smooth. I have seen others have problems with black screens and other issues, so your mileage will vary right now.
The developers are asking for feedback on
their forum post here
.
About the game
Take to the streets for intense close quarters combat, where a team's survival depends upon securing crucial strongholds and destroying enemy supply in this multiplayer and cooperative Source Engine based experience. The follow-up game to the award-winning Source mod, Insurgency is highly competitive and unforgivingly lethal, striking a balance between one-life gameplay and prolonged action.
The game is now available to buy on
Steam
, and download it, but you must
opt into the beta
. It's a 4.4GB download, so it's not exactly a very long download either.
I am very, very pleased to see them begin to deliver! I love more tactical FPS games, as I'm not a big fan of super fast paced FPS games, and I imagine I'm not alone.
Some you may have missed, popular articles from the last month: