AI Dungeon is absolutely fascinating. Every single adventure is different, as it's all powered by a fancy AI and now you and friends can join up for an adventure you're never going to forget.
Quick reminder: AI Dungeon uses a machine learning model called GPT-2, which it uses to generate pretty much everything in the text-adventure. Anything you can express in written form can be your action and the AI dungeon master will decide how the world responds to your actions. The story, the result of your actions—all of it.
With the introduction of multiplayer, which currently costs $4.99 a month to be able to host a game as you need to be a supporter (but anyone can join), thoroughly mixes things up. You and friends take turns, actions and stories are now all in third person rather than second person and the actual host can act like the dungeon master and supervise the AI by modifying and fixing responses it gives.
Talking about the long-term vision in a blog post on Medium, the developer mentioned their ultimate goal is to have "AI to power vast, living game worlds where your actions leave lasting effects on the world" and to have a game where "every NPC is unique and interacts realistically to what you do and lives out their own life". Ambitious of course and a long way to go but even so what they have already is impressive.
I've played a fair amount of it myself and it gets truly ridiculous.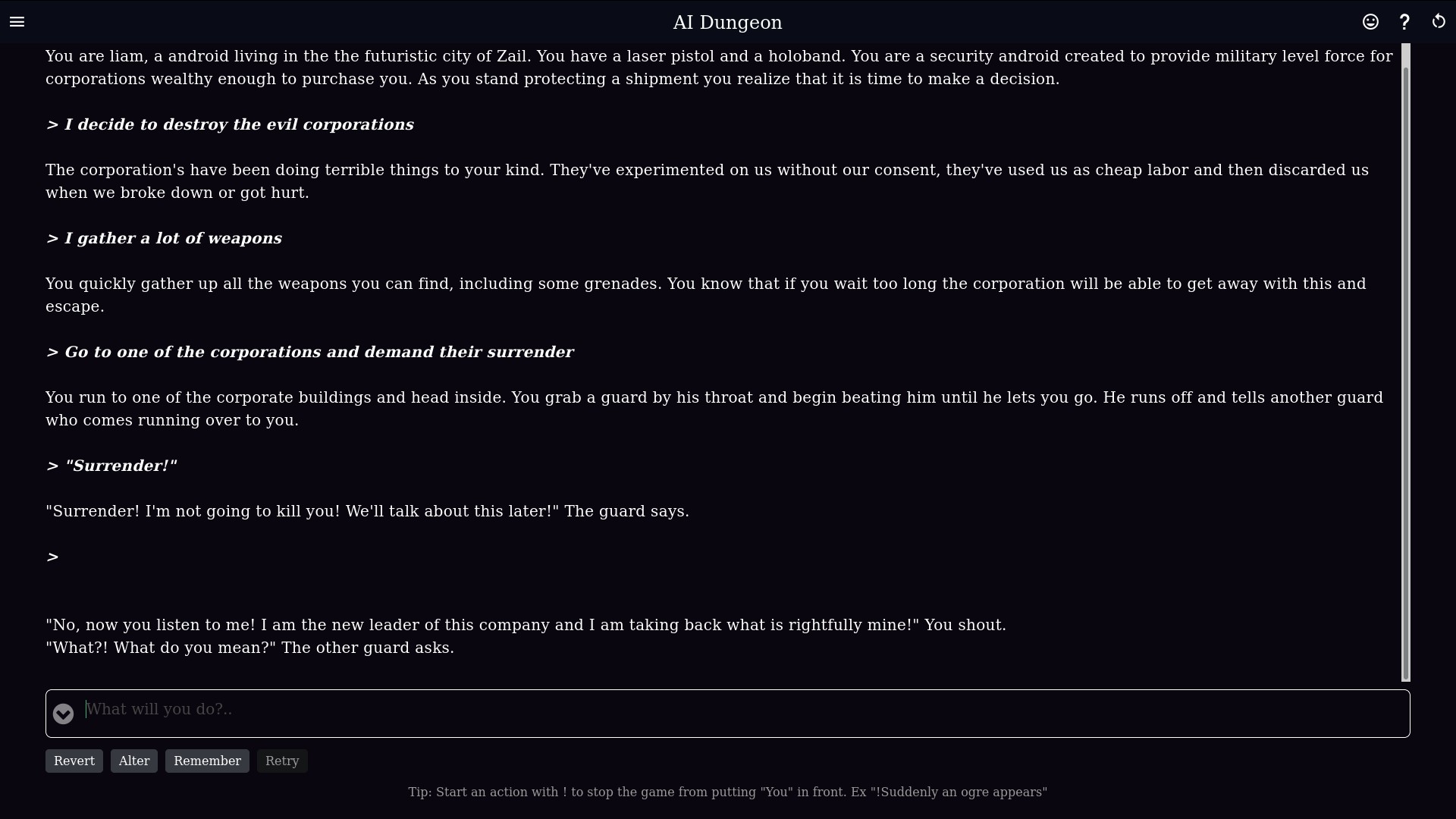 You can play for free now on the AI Dungeon website. Just remember the multiplayer costs money if you wish to host a game. It's also open source on GitHub.
Some you may have missed, popular articles from the last month: