Star Ruler 2 from Blind Mind Studios has officially become open source and not just the game engine, it seems it's the whole thing.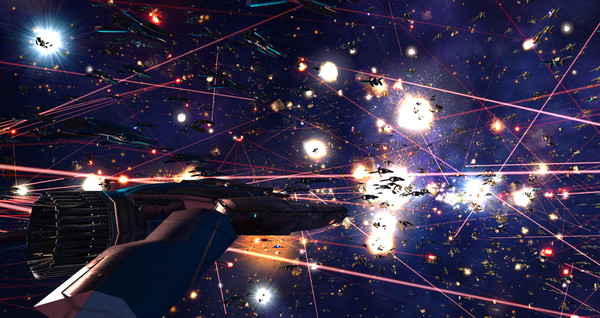 Writing on their Steam forum yesterday, the developer said this:
Hi everyone! It's been a few years now since Blind Mind Studios went inactive, so we figured if we're not doing anything with the code to SR2 we should just release it under an open source license.

If anyone is interested in seeing how the engine works, or tweaking whatever, the code for SR2's StarFlare engine is now fully available at https://github.com/BlindMindStudios/StarRuler2-Source

The repository includes build instructions for windows and linux, but no prebuilt binaries, this does mean everyone can play the game for free, but you will have to put in some extra effort to build it first.
If you're not going to do anything with your game any more, that's a pretty awesome thing to do for the community. They deserve a pizza or two for that.
The entire code for the game engine is under the MIT license, with art assets, images and 3d models are licensed under the Creative Commons CC-BY-NC 2.0 license (a non-commercial license). It even includes the Wake of the Heralds DLC Expansion! There is one caveat though, the music is not included but it can be detected and played if you own it—likely as they licensed it from somewhere else (a very common thing).
I did take an early look at the game way back in 2015 and it was quite a different experience, so now hopefully more people can join in and see what they think and perhaps continue the effort.
Hat tip to MrTogatsu.
Some you may have missed, popular articles from the last month: