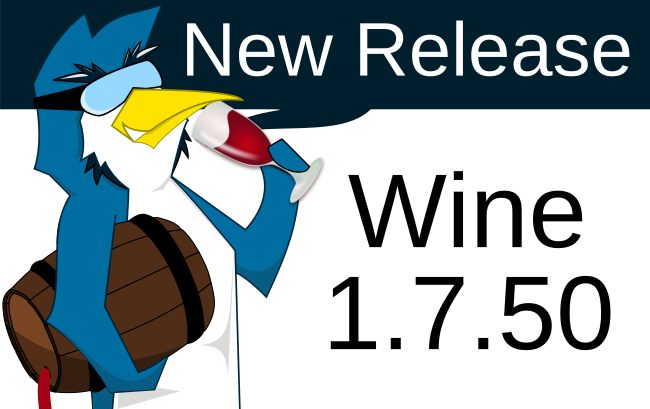 The Wine team released today another development release of their software. Version 1.7.50 has many small changes including 39 bugfixes, but also features the "first steps" towards Direct3D 11 implementation. To learn more, keep reading.

Hint: you might want to wait a bit longer before you start buying Direct3D games
The main features introduced in this
release
:
New version of the Gecko engine based on Firefox 40.
First steps of the Direct3D 11 implementation.
Better font matching in DirectWrite.
Support for OpenMP on ARM platforms.
Various bug fixes.
As you can see the Direct3D 11 implementation is slowly being introduced into the Wine codebase. While this is a really important first step towards further work, users shouldn't expect that they will be able to suddenly play Direct3D 11 games.
Right now, the Wine team is preparing some of the existing Direct3D 10 code to be shared with Direct3D 11 one and not many new functions specific to Direct3D 11 were added this time.
So it might have take a long time before a fairly feature complete implementation will be released. And before that, buying any games using Direct3D 11 will be only helpful, if you are willing to contribute to Wine development effort(most likely by writing new code, rather than submitting bugreports).
To learn more about this release pleas visit this
announcement
.
The source code for this release is available here:
http://prdownloads.sourceforge.net/wine
/wine-1.7.50.tar.bz2
http://mirrors.ibiblio.org/wine/source/1.7
/wine-1.7.50.tar.bz2
To get the most recent changes, a
git
repository is a good starting point.
Binary packages should be available for a
download
as soon as the build process is finished.
Check out Page 2 for the list of fixed bugs!