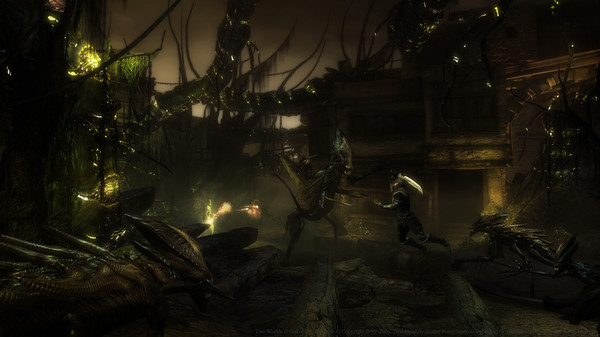 Two Worlds II Call of the Tenebrae is a new DLC & Standalone game coming to Two Worlds II along with full Linux support, but sadly the release date has slipped for everyone. They also seem to be having issues with the Linux version.

From the Steam forum here:
Quoteyes. we changed the release date to 15th of June. We need more compatibility testing. changes from CoT conflict with the main game.

And this one too:
Quote[…]We have trouble with Linux and Mac versions. Of course we will solve it somehow, but there are issues with the larger texture size.

Hopefully it won't be delayed once again, but I would rather we had a good release than a bug ridden mess like previous releases.

The developer also confirmed again they will be moving away from their old DRM method, to a less annoying "DLM". Where you don't need to enter in a key to activate anything. They will still give you a key, to access multiplayer and get back lost games if you purchased from other stores, as the key is your proof of ownership. A much better system overall.

Thanks for the tip DamonLinuxPL.
Some you may have missed, popular articles from the last month: