While Shotgun Farmers doesn't have the biggest player-base around, it remains as one of the most unique first-person shooters I've played in a long time and it's good fun. Thankfully, it has some reasonably good bots so you can play it any time.
Note: It's currently in Early Access.
If your bullets miss and hit the ground, the weapon you were using will begin to grow giving you more ammo and other players a chance to grab that weapon too. It's a very clever game mechanic and it actually works surprisingly well.
Yesterday, the Fall Harvest Update went live adding in some needed new content. This includes a M6Bean machine gun, a PK2 grenade (which looks like a pineapple) and a Molotov Cocktail. Additionally, there's also a new Capture The Pig game mode along with some new cosmetic items to unlock.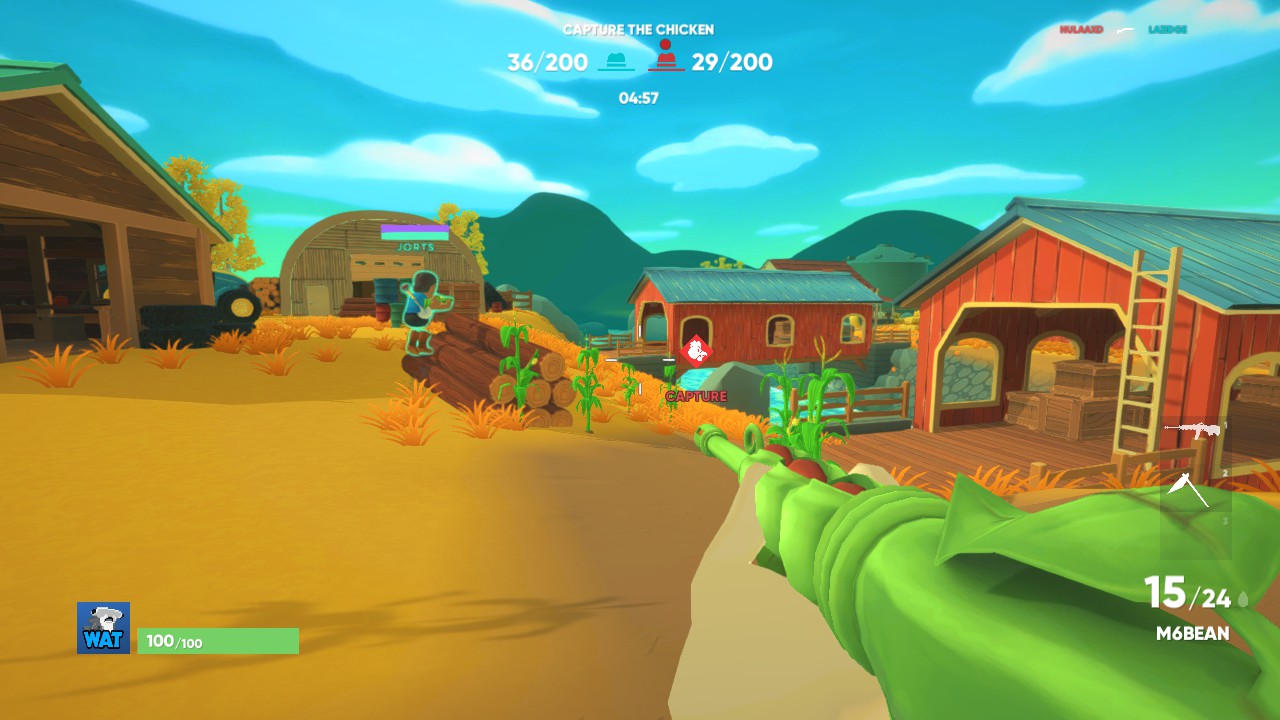 Unlike many other games now, the cosmetics are completely free and you earn them by levelling up and playing the game—no loot boxes. This game is pay once and enjoy.
You can find this rather unique FPS on Steam.
Some you may have missed, popular articles from the last month: