I had been meaning to try out Nvidia's NVENC for a while, but I never really bothered as I didn't think it would make such a drastic difference in recording gaming videos, but wow does it ever!
I was trying to record a game recently and all other methods I tried made the game performance utterly dive, making it impossible to record it. So I
asked for advice
and eventually came to this way.
What is NVENC?
It essentially takes away video encoding from the CPU and does it on the GPU instead, and it's supported on Nvidia Kepler (600) and above.
Pairing up the awesome open source OBS Studio [
Official Site
] and compiling FFMPEG with support for Nvidia's NVENC is actually pretty amazing.
Note
: While I have fully tested it myself, I am not responsible if you manage to break anything doing it.
After
following this guide
(copied below in case it vanishes, thanks Dan).
I've done a minor edit to the start, as the filename wget downloads is different to what the guide said.
# Download and unzip the NVIDIA Video Codec SDK from https://developer.nvidia.com/nvidia-video-codec-sdk
wget https://developer.nvidia.com/video-sdk-601
unzip unzip video-sdk-601
# Copy the headers files from the SDK so FFmpeg can find them
sudo cp nvidia_video_sdk_6.0.1/Samples/common/inc/*.h /usr/local/include/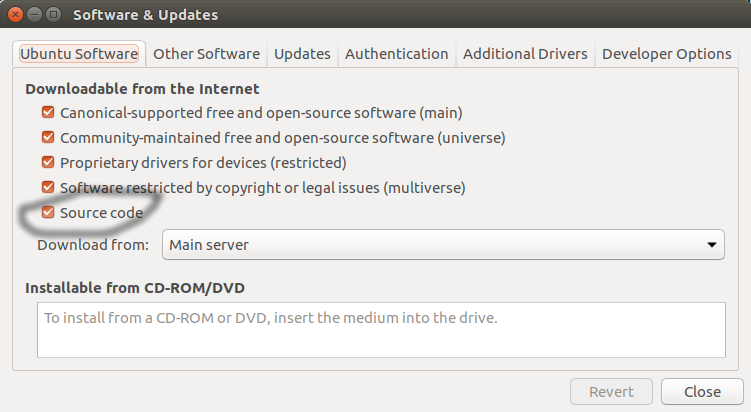 # Make sure "Source code" is enabled in System Settings... -> Software & Updates
# Download the build dependencies for FFmpeg
sudo apt-get build-dep ffmpeg
# Install libfdk_aac
sudo apt-get install libfdk-aac-dev
# Download the source for the exact version of FFmpeg you already have installed (not as root)
apt-get source ffmpeg
# Go into the ffmpeg source you just downloaded
cd ffmpeg-2.8.6
# Find out the exact command the ffmpeg was originally built with
ffmpeg -buildconf
# Copy the single line "configuration:" and pass it to ".configure" but add "--enable-nonfree --enable-nvenc --enable-libfdk-aac" on the end
# Mine looks like this:
./configure --prefix=/usr --extra-version=1ubuntu2 --build-suffix=-ffmpeg --toolchain=hardened --libdir=/usr/lib/x86_64-linux-gnu --incdir=/usr/include/x86_64-linux-gnu --cc=cc --cxx=g++ --enable-gpl --enable-shared --disable-stripping --disable-decoder=libopenjpeg --disable-decoder=libschroedinger --enable-avresample --enable-avisynth --enable-gnutls --enable-ladspa --enable-libass --enable-libbluray --enable-libbs2b --enable-libcaca --enable-libcdio --enable-libflite --enable-libfontconfig --enable-libfreetype --enable-libfribidi --enable-libgme --enable-libgsm --enable-libmodplug --enable-libmp3lame --enable-libopenjpeg --enable-libopus --enable-libpulse --enable-librtmp --enable-libschroedinger --enable-libshine --enable-libsnappy --enable-libsoxr --enable-libspeex --enable-libssh --enable-libtheora --enable-libtwolame --enable-libvorbis --enable-libvpx --enable-libwavpack --enable-libwebp --enable-libx265 --enable-libxvid --enable-libzvbi --enable-openal --enable-opengl --enable-x11grab --enable-libdc1394 --enable-libiec61883 --enable-libzmq --enable-frei0r --enable-libx264 --enable-libopencv --enable-nonfree --enable-nvenc --enable-libfdk-aac
# Now build it
make
# And finally install it over the original
sudo make install
It will take a few minutes to compile, but once that's done, you're pretty much set.
I was able to quite easily get FFMPEG sorted with NVENC and hook it into OBS Studio. I'm
sure
there's probably better guides (share them in the comments!), but I have yet to find one that makes it so damn simple to do. You don't even need to do much with OBS Studio, other than change the "Encoder" dropdown once this is sorted: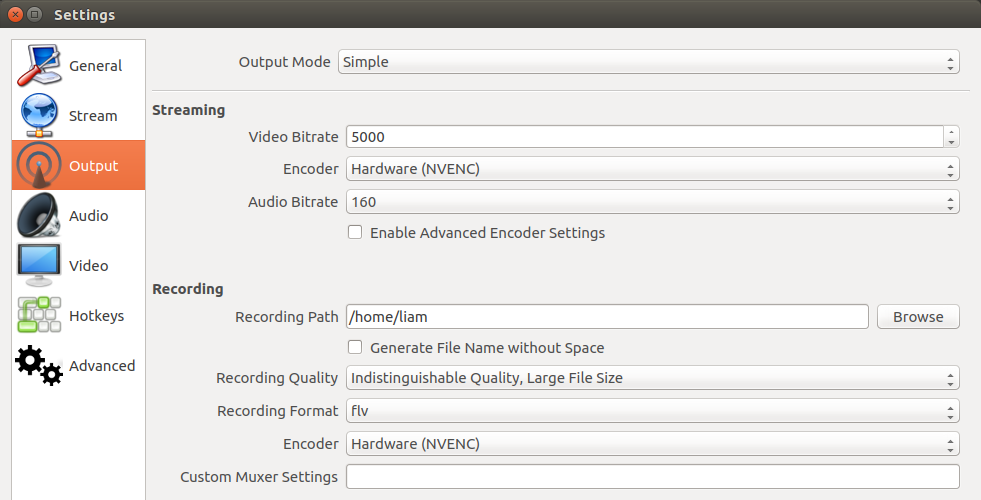 Note: You shouldn't need to re-compile OBS Studio, as the guide above uses the same version of FFMPEG as you have already.
What I love about OBS Studio, is it also has custom hotkeys you can set yourself like so: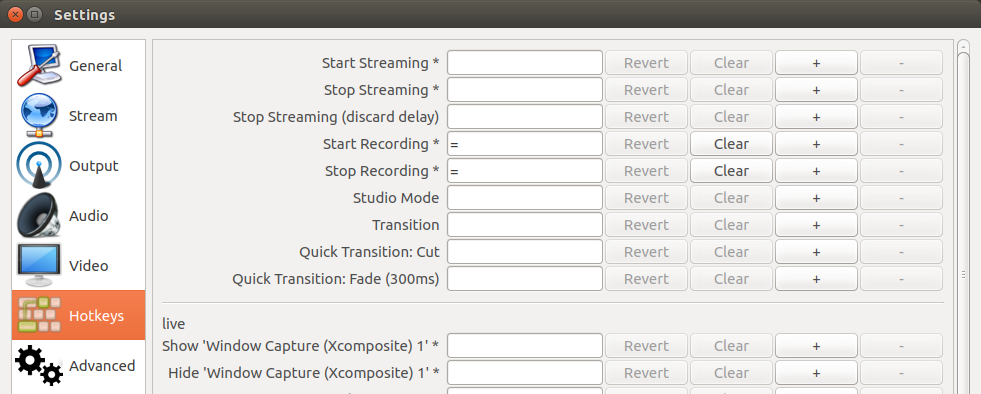 I have it set so pressing "=" will start or stop recording, which is damn handy as practically no games use that button, if they do, i can simply go back and quickly change the key again.
OBS Studio also has profile support, so you can have one profile for recording and one for livestreaming, which is really useful. They ideally need to roll more of the settings into profiles, as currently the amount that's stored per-profile is limited.
I hope this will help some of you when recording or livestreaming games on Linux.
Some you may have missed, popular articles from the last month: