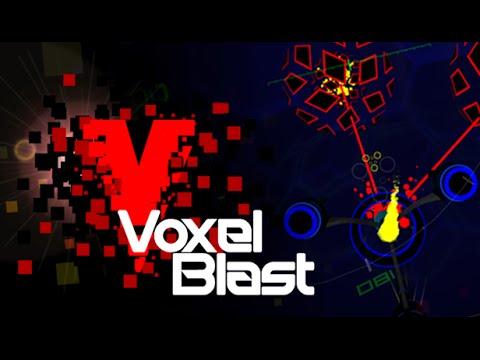 Voxel Blast certainly caught my interest recently, as it reminds me of some really old 3D space shooter games I played as a teen, and the music is pretty damn cool too.
Disclosure: Key provided to me.
My thoughts
One thing I will say is that it's much better with a gamepad for me, I found the flight controls with a mouse to be really quite hard to control. Even with the gamepad the survival mode is still quite challenging, as some of the enemies are really quite fast. The survival mode reminds me somewhat of Geometry Wars, only in 3D with basic Voxel graphics, and it's really quite cool. You have to be careful on the throttle in this mode too, as hitting the barrier will hurt you, and you can die pretty quickly that way.
It's quite basic in terms of gameplay, but it's really well done and is certainly a great love-letter to games I played in the past. It seemed to be perfectly stable on my machine, and ran like a beauty too.
I don't think it's a game I will personally spend tons of time in, it's pretty interesting for small blasts, but it does feel a little empty at times which stops me from playing it for longer periods.
Final thoughts
: If you like the look of it, check it out. It's a good example of a retro-inspired game done well that's not a damned platformer.
About the game
(Official)
Voxel Blast is a game where you control a spaceship traveling across complex 3D environments to fight enemies in cages set to trap them with you. Navigate as fast as you can through the level to reach the beacons or risk facing squads of enemies already waiting for you; then use your weapons and evasive maneuvers to take them down in bright colorful explosions.
An electric neon, colorful yet sparse look is the inspiration for all the elements in the game; the setting, the player ships, enemies, visual effects and music take notes from simple vector art and electronic music.
Voxel Blast was created as a love letter to 3D dogfighting games and also space shooters, in an attempt to find a common ground between those two kinds of games. In Voxel Blast you can choose one of three ships with different weapons, yet all of them very focused in providing a satisfying dog-fighting style and movement.
Check out
Voxel Blast on Steam
.
Some you may have missed, popular articles from the last month: