Love your FPS games? War Brokers is another that's released in Early Access on Steam lately that started off as a browser game.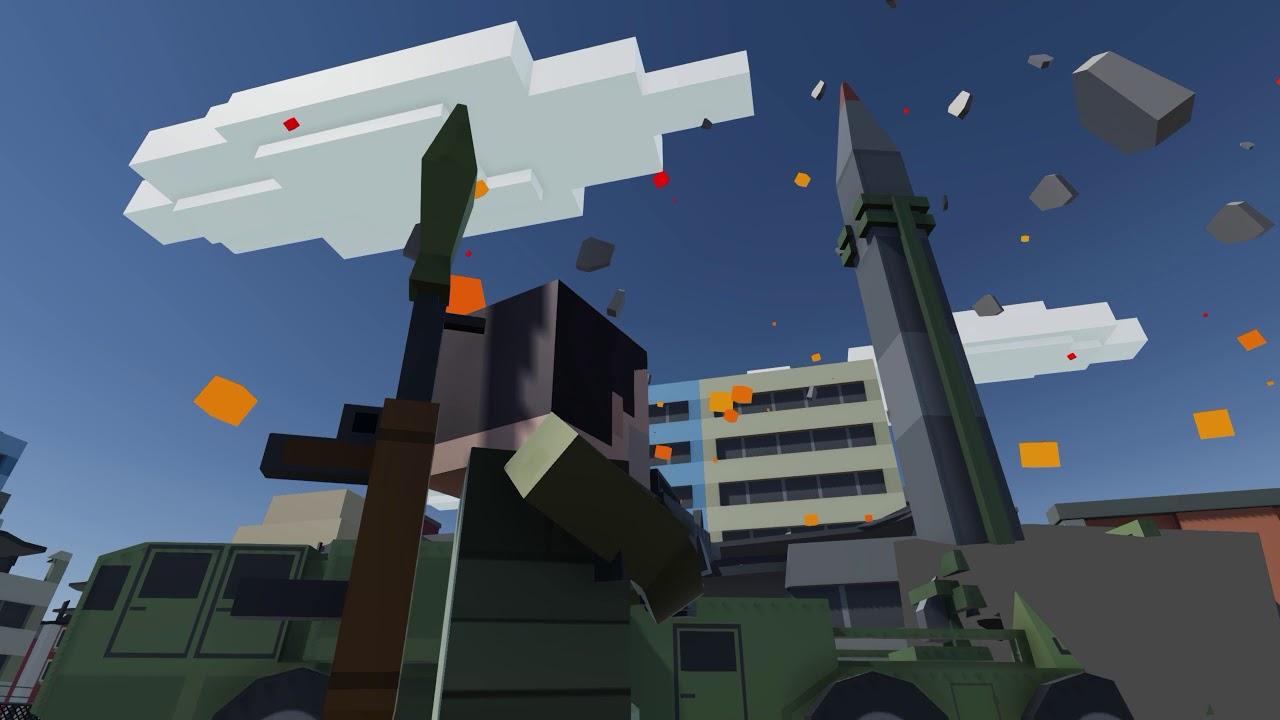 Here's what the developer told me about it:
The game started off as a browser based FPS developed by myself (design) and two programmers. We really wanted to see what were the limits for a browser based game. People were really having fun with it so we decided it would be even more fun to play on a proper Linux, OSX, or PC machine. So we launched it on Steam.
As for the actual gameplay, it's not too bad overall. The shooting mechanics feel quite simplistic, but something about it is quite charming. The way you parachute in (like a Battle Royale game) in the bigger maps is quite nice, giving you a good look at your surroundings. Being able to select your spawn point to jump in is quite interesting, especially as you can fire your pistol as you're coming down. Parachuting in, firing at some random enemy with a pistol and then a quick shotgun blast when I land—glorious.
I have to admit, it did give me one incredibly amusing moment. I saw a friendly player was in a helicopter, so I parachuted in and landed on top of it. Naturally I then got in and managed to blow some stuff up, that actually felt pretty great.
The addition of vehicles in the bigger levels is also quite amusing. Blowing them up is even more amusing, I think I'm going to like this one. If they keep at it and continue to improve performance and the feel of it, I think it will end up as a pretty decent indie shooter.
One thing I will mention, is that it does include micro-transactions for crates, but the developer was keen to mention that they're purely for cosmetics. I've tested them and it seems they're correct. It just seems to give out various skins, so it's not too bad.
They are currently having issues with keyboard input in the Linux builds, sadly, as are other developers using the Unity game engine due to the double-input bug. They're aware of this and they're keeping an eye out for solutions.
Find War Brokers on Steam.
Some you may have missed, popular articles from the last month: