Warhammer 40,000: Gladius - Relics of War, a 4x strategy game from Proxy Studios and Slitherine Ltd is officially out.
About the game:
Warhammer 40,000: Gladius – Relics of War brings you to a world of terror and violence. Four factions will engage in a brutal war for dominance over the planet's resources.

In the first 4X turn-based strategy game set in Warhammer 40,000 you will lead one of four factions: Astra Militarum, Space Marines, Orks and Necrons, each with their own unique gameplay, technological tree, units and heroes.

Face a challenging AI or cooperate or compete with friends and strangers across the globe.
Here's the release trailer: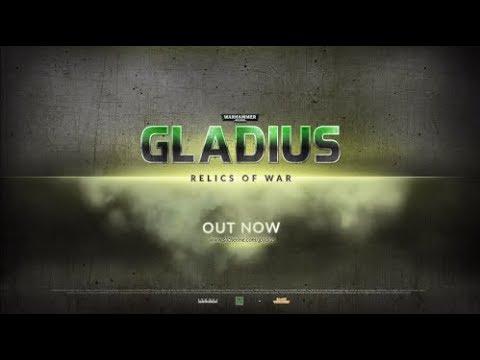 This is just a short announcement post for now as we didn't have any advanced access on it, so full thoughts on it will have to wait. Thankfully, GOG did provide us with a key which unlocked today. I can at least confirm, that it does seem to run fine on Ubuntu 18.04.
Honestly, from the short time I played so far it already seems quite familiar to Pandora: First Contact, the previous game from Proxy Studios (likely a fair bit re-skinned from it). Not actually a bad thing, just more of an observation. For anyone who has played a game like Civilization, it should all feel pretty familiar except with a Warhammer face.
It does seem like it could be quite good, but I will reserve my proper thoughts once I've had a chance to play more. Just glad to see it run well with Linux support from day 1.
Explore. Expand. Exploit. Exterminate: You can grab it from GOG, Humble Store and Steam.
Some you may have missed, popular articles from the last month: