Wine [
Official Site
] is a rather heated topic at the best of times, but I think we can all agree what the Wine developers have been able to achieve is nothing short of extraordinary. Wine enabled me to re-live an experience I had with a game as a child, and I felt the need to share it.
I'm never one to advocate the use of Wine really, in fact, in the past I have been rather against it. My tune changed and cooled down a lot during the years I've been running GOL, as it really is such an awesome bit of software I don't think anyone should turn their nose up at it.
I should state for the record that I don't particularly think it's a great idea to use it for new games, since there's always a chance they could come to Linux natively, but when it comes down to either using Windows, or using Wine on Linux. The answer should be obvious really, Wine it is. Not everyone is willing to give up certain Windows games they love, and I don't think we should speak out against anyone who does. It brings them a step closer to being a fully-native Linux gamer, so that's awesome really isn't it? A Windows user coming to Linux, using Wine and possibly buying future native Linux games further growing us as a platform can only be a great thing.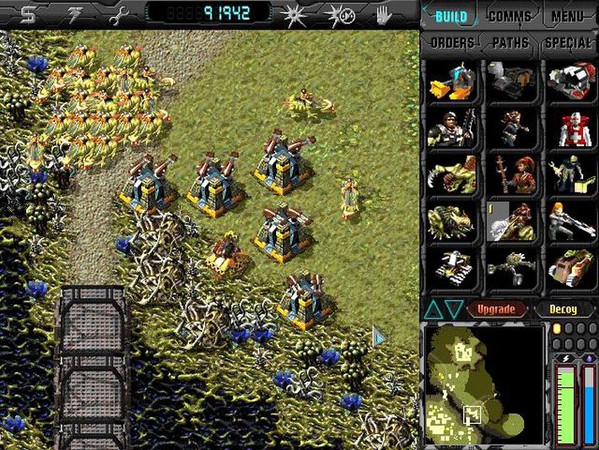 Anyway, When I was younger, I got absolutely hooked on a game called "Dark Reign: The Future of War" [
GOG
]. From what I remember, my dad purchased it for me after I discovered it while I was scanning the shelves in a local PC World store, and I was instantly hooked. It was the type of game where it could easily turn from morning to night without me noticing. It's not the best of games by today's standards, back then it wasn't exactly a well known title either or groundbreaking in the strategy genre, but it enthralled the younger me.
I ended up thinking about it last night for some strange reason, went looking and picked up a copy on GOG and it works near-perfectly in Wine's latest version (tested in 1.9.22). The GOG installer threw up some random errors at the end of the install, but they can be ignored. Only one issue in-game that I could see was that water had some weird flicker on it, but I could easily ignore it for a beautiful bit of nostalgia on Linux.
Dark Reign was one of my first-loves when it came to strategy games, it helped me through some rather difficult times in my childhood. Two hours had vanished before I knew what happened last night, and it's such a pleasure to be able to re-live memories of it on Linux without needing Windows at all.
One issue I would like to figure out, is why some fullscreen games break when I alt+tab. They become completely unresponsive after this is done forcing them to be stopped.
Kudos to the Wine development team for their amazing effort.