Profiles
Viewing more comments
Latest Comments by Spl-it
Nightdive Studios have given an update on the new System Shock, Linux support still confirmed
8 November 2017 at 5:23 pm UTC
---
It's near impossible to watch the damn video

(I hope this "blur everything to the max" trend dies off.. fast)
---
Auto Age: Standoff, a colourful car combat game may come to Linux
23 September 2017 at 11:46 am UTC
---
Instant
Interstate '76
vibe here.
As for the 80's theme being weird and unnecessary, again, Interstate '76

(
GOG link
)
---
What games do you want ported to Linux? Feral Interactive want to know again
12 August 2017 at 3:37 pm UTC Likes: 1
---
World of Warcraft
Diablo 3
Starcraft 2
The Elder Scrolls Online
Skyrim
Fallout 4
Then some Ubisoft junk because many people want that, throw in some EA cashgrab stuff aswell

but this will never happen ;)
Just port AAA titles.
---
Canonical drop the Unity desktop environment for Ubuntu favour of going back to GNOME
7 April 2017 at 8:31 am UTC Likes: 7
---
QuoteQuestion: Is there any interest in me doing a separate site to cover general Linux news?
Yes but don't bury yourself in work ;)
For me ubuntu dropping Unity is a good thing, because indeed, developers now no longer have to work around unity and compiz to make things run
+ I simply hate Unity, ever since the first day it made its appearance.
Now please go and die Unity, die you filthy satan spawn

---
Reminder: Update your PC info for the next round of statistics updates
25 March 2017 at 12:02 pm UTC Likes: 1
---
GuestTried to add my system info, inputs are super limiting. 5 monitors is the max I can choose (I have 9). Resolution options are for a single monitor. OS/Distro/Dual boot options are limited. No GPU count so on and so on.
yeah, super limiting because the very rare cases like you can't select their almost unique situation. come on

---
Pine, an open-world adventure game where the world adapts with your decisions
10 March 2017 at 12:28 pm UTC Likes: 2
---
SamsaiOkay, some pessimistic observations:



Quote€100,000 goal

Quotesince the game is being developed with Unity we don't expect the porting process to be too painful

QuoteThough we're currently developing on Windows

Quotewho knows what will happen between now and release

Quotewe will really try to launch at the same time

At least Linux wasn't a stretch goal but I myself will steer clear of the Kickstarter, as usual.
I actually got excited for a moment when I saw the trailer,until it showed the unity3d icon... I think we've all had our share of unity3d kickstarter projects that get developed on windows where the devs are "really excited" about a linux build.
Lets just hope this one really does make it to linux and doesnt have the performance of a 3 legged donkey on acid.
---
No More Room in Hell 2 has a new teaser, should come to Linux
6 January 2017 at 12:20 pm UTC Likes: 3
---
QuoteSome of the tools we're using aren't cross platform
Quotebut once the game is ready for thorough testing and public play we're going to do our best to make sure we can support linux from the start!
Is it so hard to just say the following ?
- We build the game on Windows.. for Windows. We use Windows middleware that has no linux version. We will not bullshit you and tell you we will get this working on linux, because it's just not going to happen.
Stop asking us for a linux version because we've already made it very clear we hardly know what linux is and are simply not interested in porting our game to linux.
Can't be too hard now can it ? ;)
---
Looks like Virtual Programming are working on porting Putty Squad to Linux
12 December 2016 at 8:25 pm UTC Likes: 2
---
Quote"Not the most exciting of releases
Are you mad ?
this is an awesome release!
This brings back so many good memories of good old Amiga gaming times.
If anyone from VP is reading this: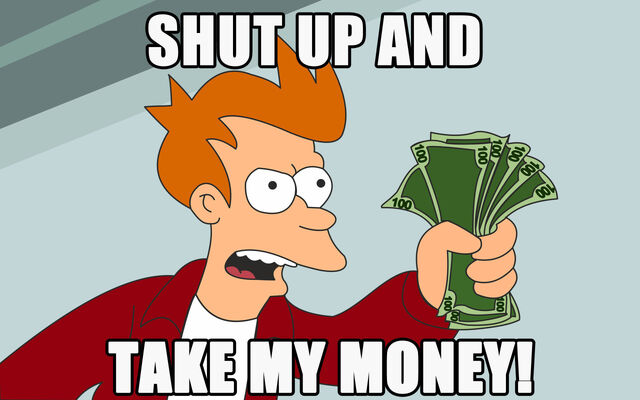 ---