Profiles
Viewing more comments
Latest Comments by deathxxx
Video recording and livestreaming software OBS Studio has released 23.2.0
12 June 2019 at 5:25 pm UTC Likes: 1
---
I can never understand how to use this OBS for video recording(i will be thankfull if someone show in youtube, how to set OBS for 60FPS game recording with good image quality). Whatever i do, always get low quality image and high CPU usage. Or i got black screen video.... Update: i always get a black screen when try record game. When not record game, all is ok.
For this, i use SimpleScreenRecorder. So much easy and clean. Low CPU usage and very good quality for recording.
EDIT:
I figure out, how to fix OBS black screen when recording games in full screen.
For Nvidia, just need
disable
Allow Flipping
in Nvidia Panel.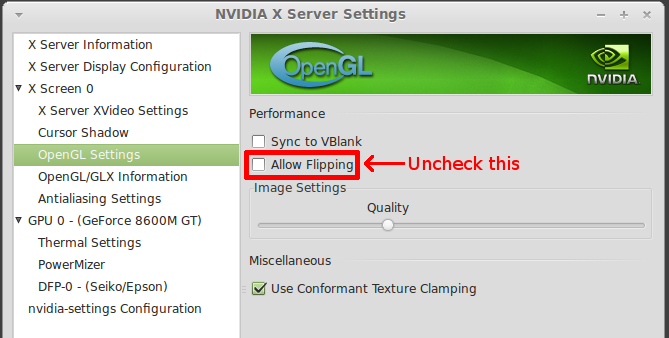 EDIT:
Here is my recording, using OBS with NVENC and fix for black screen. Game run extremely smooth with absolutely no impact to performance during 1080p60 record while gameplay.
https://youtu.be/ZQWtLYBwJsw
---