Profiles
Viewing more comments
Life is Strange: Before the Storm is now officially available on Linux
13 September 2018 at 6:16 pm UTC
---
jensVery cool, purchased from Feral Store.
I hope there will be many more games from Feral, but considering how Steam Play gets of the ground I fear this is already one of their latest games released for Linux.
How is Proton going better than Wine? Besides the direct integration in Steam which is very handy, and the good interaction with VR and gamepads, I don't see much difference with Wine. How is that "getting of the ground"? I mean, it doesn't seem like we can run more games than before than with Wine, and a native port is still a cleaner way to go and better seen by the community anyway.
---
Daedalic Entertainment's futuristic thriller 'State of Mind' is out with day-1 Linux support
16 August 2018 at 12:32 pm UTC Likes: 1
---
Insta buy. I love Daedalic Entertainment. They make great games, and they port them on my favorite OS, DRM free on humblebundle and gog, well take my money! You deserve it

And looking forward for the next title!
---
Snap! The new Minecraft launcher now has another easy way to be installed on Linux
24 July 2018 at 8:24 am UTC Likes: 4
---
PJgot to admit I have mixed feelings when I read news like this.
On the one hand it is awesome to hear about new ways of getting your software without hassle of hunting dependencies, configs etc and appreciate diversity in Linux.
But on the other hand - damn it, can't we agree on a single universal package format, not 3? It has this deb vs rpm stench all over it. Certainly I'd be happier if all the effort would went into making a single working, universally recognized format before adding new ones. Possibly Flatpak, even though personally I enjoy AppImages the most (due to its simplicity) - as it seems the most widely accepted across distros and does not bear the usual Canonical controversy mark...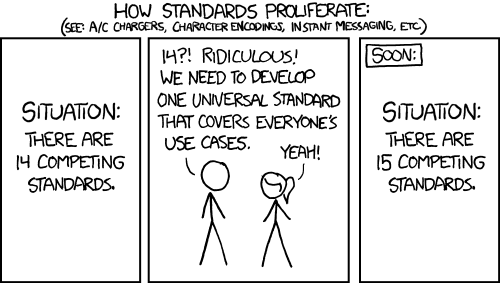 Anyway, It's not passing the launcher for me with flatpak, I get a crash as soon as it tries to load some drivers via libGL
---
Visual novel 'Higurashi When They Cry Hou' part 6 is now out
22 June 2018 at 12:18 pm UTC
---
hidekinGreat visual novel serie ;-) Probably the best available on linux with umineko.
btw it's not NSFW , no nude at all it's really a dark visual novel . A mix of horror , murders , detective stuffs. Not really nsfw .
i haven't played this one, but danganronpa is a visual novel hard to beat, if this one is better, it really has a huge wow factor
---