Wadjet Eye Games seem to be on a roll lately for Linux support. First we saw upgrades and new ports of The Blackwell Bundle, then Gemini Rue and now we have Unavowed. A good time to be a point and click adventure game fan.
"A demon possessed you one year ago. Since that day, you unwillingly tore a trail of bloodshed through New York City. Your salvation comes in the form of the Unavowed – an ancient society dedicated to stopping evil.
You are free, but your world is in tatters. You have no home, no friends, and are wanted by the police. Your old life is gone, but perhaps you can start a new one. Join the ranks of the Unavowed, and fight against the oncoming darkness."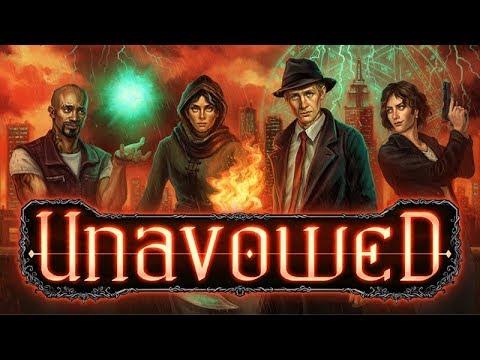 With the latest update, it brings with it a game engine upgrade (Adventure Game Studio) and these improvements:
-Fixed vent glitch in storage unit room.
-Added new tracking system of player party choices.
-Loading older saves will patch them and grant the achievements properly.
-Fixed OPEN GL RENDERER issue with tinting and transparencies.
Game Features:
Choose a male or female protagonist
Three playable origin stories
Branching storyline
A total of four companion characters to choose from, each with their own talents and abilities.
Twice the resolution of a typical Wadjet Eye Game!
All the usual guff – voice acting, commentary, original music, etc
Available on Humble Store and Steam. GOG does not yet have the Linux version.
Some you may have missed, popular articles from the last month: