Want to play the new Steam release of Ghost Recon Breakpoint on Steam Deck? Or a Linux desktop? It doesn't run out of the box but here's how to fix it.
Breakpoint actually comes with both Vulkan and DirectX 11 that you can pick between when launching, although neither of the options currently work giving a DirectX error. Thankfully, you can work around it by changing one single file. A word of warning though: this game has Denuvo Anti-Tamper, and so swapping around Proton versions and going between PC and Steam Deck a lot will get you locked out (as it did for me). It also has the same issue as God of War on Steam Deck, where it can hard-crash and reboot the Steam Deck — but just like God of War, not everyone has that problem.
Here's a video talking about it, plus the fix and the text guide is delow: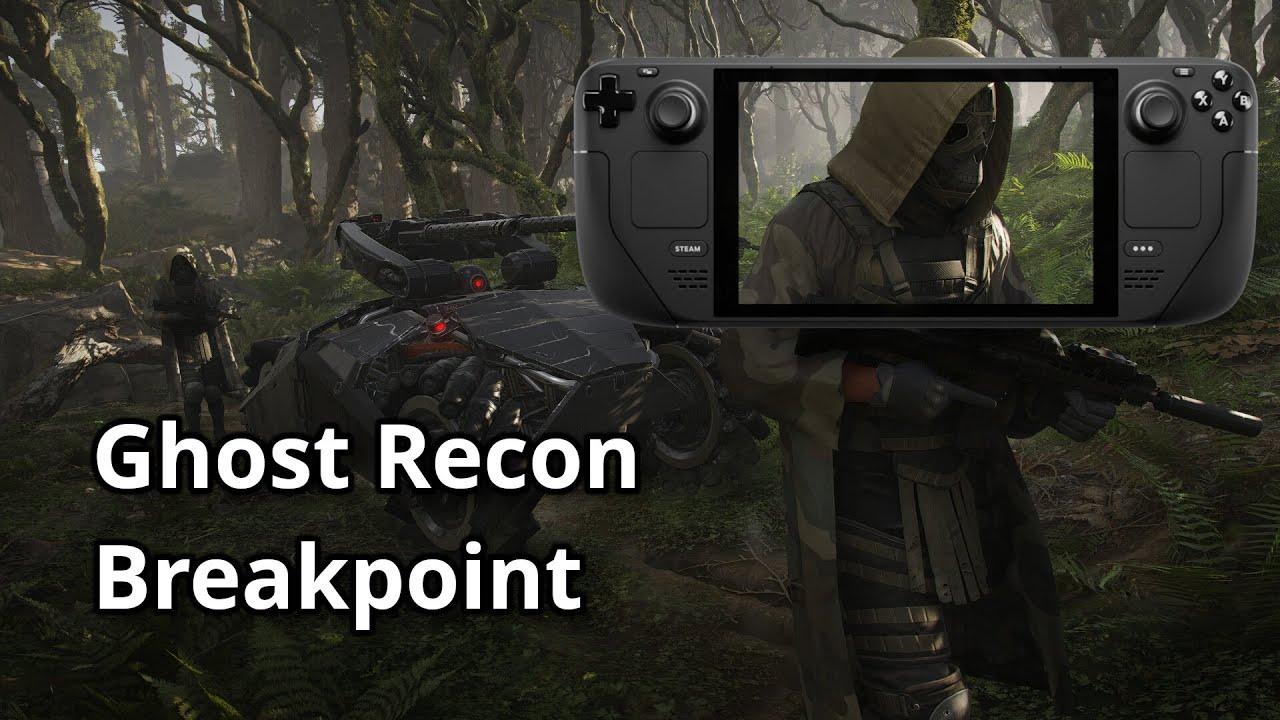 How to fix it (be in Desktop Mode for Steam Deck):
Open the Properties of the game in Steam, go to Local Files and Browse.
Head into the BattlEye folder.
Edit the BELauncher.ini file in a text editor
On the line that says 64BitExe=GRB.exe change it to 64BitExe=GRB_vulkan.exe

Make sure you select Vulkan when going to launch the game
On desktop Linux though, there's another problem. It will keep forcing a small 720p window. The only workaround I've found for that, is to manually edit the settings file found somewhere like this:
/steamapps/compatdata/2231380/pfx/drive_c/users/steamuser/Documents/My Games/Ghost Recon Breakpoint/GRB.ini
The location above depends on where you have it installed.
Inside there, change "WindowMode" to 0. At least there you can maximise it. All other modes end up forcing 720p, which is even a bug on Windows in their Vulkan renderer with many posts on it. You can't set the resolution there, as the game overrides it but setting WindowMode to 0 lets you maximise, and the game sets the resolution to match the window.
As you can see from it on Fedora Linux working with the above:
KDE screenshots cause a huge FPS drop…
---
I do have a bug report sent to Valve for Proton on this, and I've reached out to Ubisoft about it too. 
PS. Don't miss out of my overview of the Steam Deck one year later.
Some you may have missed, popular articles from the last month: