Red Martyr Entertainment today released Saint Kotar: The Yellow Mask, a prologue of their upcoming dark narrative point and click adventure.
Saint Kotar: The Yellow Mask along with the planned full game of Saint Kotar support Linux, so with both the prologue and the full game crowdfunding campaign launching today we decided to have a chat about it.
GOL: First of all, can you introduce yourself and Saint Kotar?
MT: "I'm Marko Tominic, the CEO of Red Martyr Entertainment. We're an indie studio from Croatia, consisting of 4 core team members and a few freelancers. Saint Kotar is our first project, a psychological horror point & click adventure game in development for PC (Windows, Mac and Linux). A free prologue, titled Saint Kotar: The Yellow Mask is launching on June 18, along with the start of the Kickstarter campaign. The prologue has an average gameplay time of 2 to 3 hours, it is fully voiced and localized into multiple languages."
GOL: Saint Kotar you say is a "dark psychological horror adventure", what sort of issues will players be dealing with? What makes it a psychological horror?
MT: "Mental issues, uneasiness and fear. Both main (playable) characters have their own psychological and moral weaknesses which they have to deal with throughout the story. Of course, the place the characters found in this place, and the situation where they are, force the protagonists to deal with these weaknesses and, eventually, to overcome them. In short, monsters can be anything and everywhere in Saint Kotar."
GOL: In Saint Kotar, your actions and choices are supposed to affect the experience, and adjust the storyline (according to your text) - what kind of situations can we expect, how big will the changes be?
MT: "Some decisions affect just parts of the conversation, others affect the puzzles, while those big ones affect entire storyline branches. The player can do one thing with one character, which will give him a short or long term benefit, but sometimes that decision will affect what will happen later on for him or for the other playable character. For some decisions the players cannot possibly know what they will affect later on, but in general, the more immoral your decisions are the harder a time you'll have later on."
GOL: We've seen something of a resurgence of point and click adventures in the last few years, what sort of "modern twists" will it have? How are you updating the classic formula?
MT: "Saint Kotar is above all a story-driven and a choice driven game. There are, of course, puzzles, but our focus is on the story and the branching storylines. We want to give the player a sense of freedom as if he's really lost in that small rural town of Sveti Kotar. Also, there are two realities in the game (to be noticeable in the full game), with each character seeing and hearing his own. This is part of the story, but it's also part of the design since it affects the puzzles so I believe that is our contribution to the twisting of the genre."
GOL: What's been the most challenging part about creating a new point and click adventure?
MT: "Text, lots of text! And then there's the scripting, the puzzle design, and above the story-design. Every genre is hard to make, every game is hard to finish. But I wouldn't change this job for any other in the world. We love telling stories and doing it in an interactive way is priceless."
GOL: You mentioned that it's "hand painted", could you tell us a little about your workflow there?
MT: "Well, first we make a concept art of the location. We try seeing it from different angles, but also from different perspectives since it's not only about the visuals but also about the technical side of the game. Once we find what we like we proceed by creating basic 3D models to get the proportions right and get the feel of the location. After that we start "adorning" the models with real life pictures/textures and then we start hand painting. Most parts of each location are hand painted, but there are some parts where we have real life pics. It's important to carefully paint to make everything cohesive and blended."
GOL: Any advice for developers getting into making and releasing their first game?
MT: "Start slowly, with doable smaller projects. Be realistic. And if you're starting only for the money, quit immediately. The money will come, but it must not be the driving force because there will be many years of struggles before you start making decent amounts. The love for the games and the perseverance are two key elements. Money is just a by product that will bring food to the table, but your passion should drive you forward through dark and good times."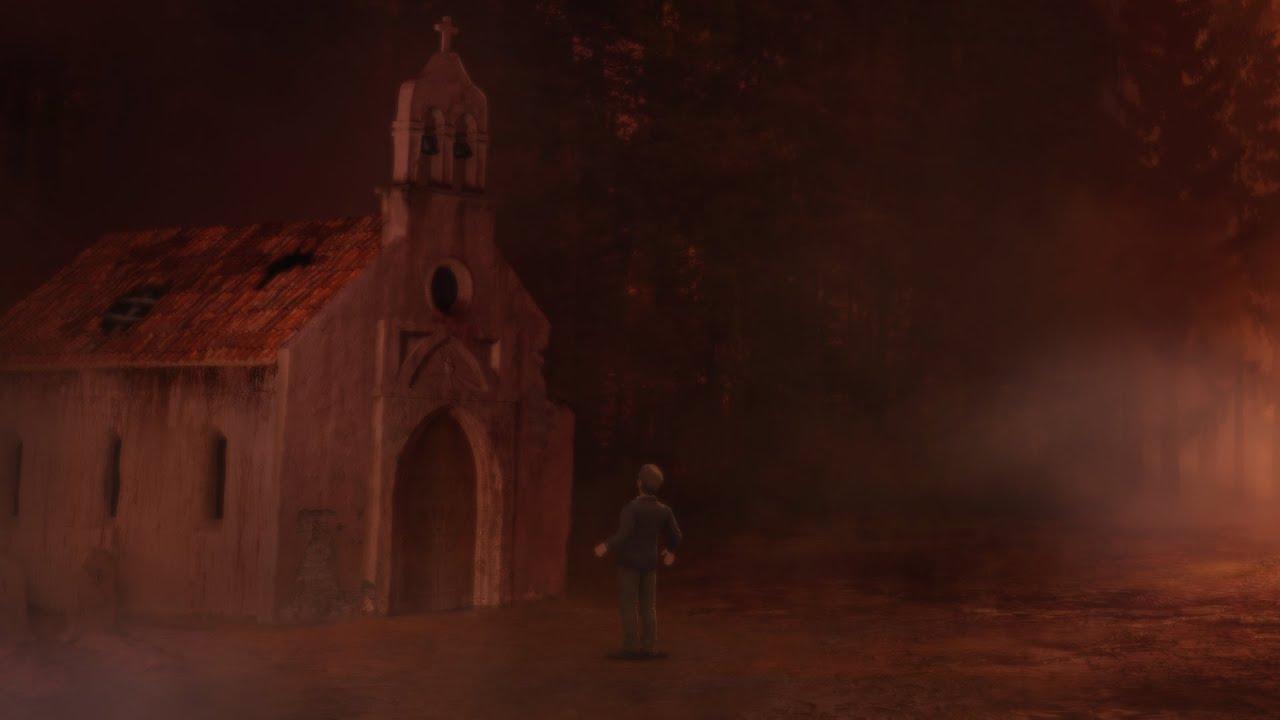 I've tried out Saint Kotar: The Yellow Mask myself and it's certainly a chilling beginning that's worth playing through. Sent a few shivers down my spine that's for sure. If they manage to keep up (or even improve upon) the quality seen in this prologue, then we're in for quite a treat for the full game in terms of story and gameplay.
The Yellow Mask features:
Free prologue to the full game Saint Kotar.
Dark psychological horror adventure set in the small rural town of Sveti Kotar.
Glimpse of a vast and foreboding world to explore.
Two fascinating playable characters, two captivating storylines.
Decisions are fateful and affect the storylines.
Mysterious and gripping branching plot.
Hand-painted distinctive art style that fits the game's mood.
Fully voiced.
Eerie original soundtrack.
You can try the Saint Kotar: The Yellow Mask free on Steam now, with the crowdfunding campaign for the full Saint Kotar game here. They're working towards a goal of €39K and have until July 18 to hit it.
Interested in having a chat with us here at GOL about your game? Reach out to us any time.
Some you may have missed, popular articles from the last month: