NENA is a new adventure following Botley, a robot that wants more than a life disposing of self-aware robotic boxes.
At some point in the far future, robotics and AI are so advanced that we had to pass laws to give them full awareness of life and it all seems as terrible as you can imagine. NENA might not look like much but it's quite a surprising little adventure with some amusing interactions.
In this short, top-down action-puzzler you start when you're first turned on, only to be told right away that your only reason for "living" is to put little boxes into a furnace to dispose of them — forever. The problem is, you're self-aware, you know about the world and the boxes you're supposed to burn to ashes are also aware. Thankfully, the boxes were programmed to like everything, even pain…
Not exactly the most exciting life.
However, you have a special ability. You're no ordinary little bot. You're able assume control of others through some kind of telepathic-wireless connection, which quickly allows you to escape and go on an adventure because clearly your designers didn't do a very good job at securing your workspace.
On your travels, you meet some pretty terrible decisions made by humanity, like a robotic screen that's just as self-aware as all other robots but it only has a mouth. So it can't actually see, feel or hear. I feel a bit bad for laughing at the dialogue as it's amusingly harsh. And from there you proceed through different puzzle-challenges, which can become somewhat challenging as you assume control of different robots, turrets and even bullets.
Take control of a bullet mid-flight, then redirect it to bounce around and hit targets. You not only need good aim and reflexes but a bit of quick-thinking too.
It's not just puzzles and avoiding a few turrets though, it throws in boss fights at you and becomes almost like a bullet-hell in some sections. You can't take control of all bullets, only certain types and enemies have multiple different attacks so it's about avoiding (with your Dash ability) and taking control when you can. That, along with all of the whimsical dialogue as well of course.
The initial fight with your Boss is all kinds of ridiculous too, took me a good 5 or 6 attempts to actually beat them and it gets really quite intense when you've managed to get their health bar right down as things speed up.
With this special telepathic telekinesis power, you can also seem to control inanimate objects to, so that you can throw them around. It doesn't make a whole lot of sense but throwing a flaming barrel at a robot running by was hilarious. Later you're moving huge boulders with funny faces too, smashing them around the map to take out walls or other robots and it just keeps on giving.
Throwing around massive smiling rocks to complete puzzles, and finish a challenge room, what's not to like about that? I'll admit some pure joy in the later sections using this mechanic as you repeatedly switch between multiple of these robotic-faced rocks.
NENA ended up being quite a huge surprise. The developer sent along a key via our Steam Curator (go follow us!), and it really is a wonderfully designed game and super charming.
Another example of an indie developer being able to offer a really great experience with so little. It's quite short, overall you're looking at around 2-3 hours depending on how challenging you find the action and the puzzles. Absolutely worth it though. That ending — gosh.
Have a look at the fun trailer below: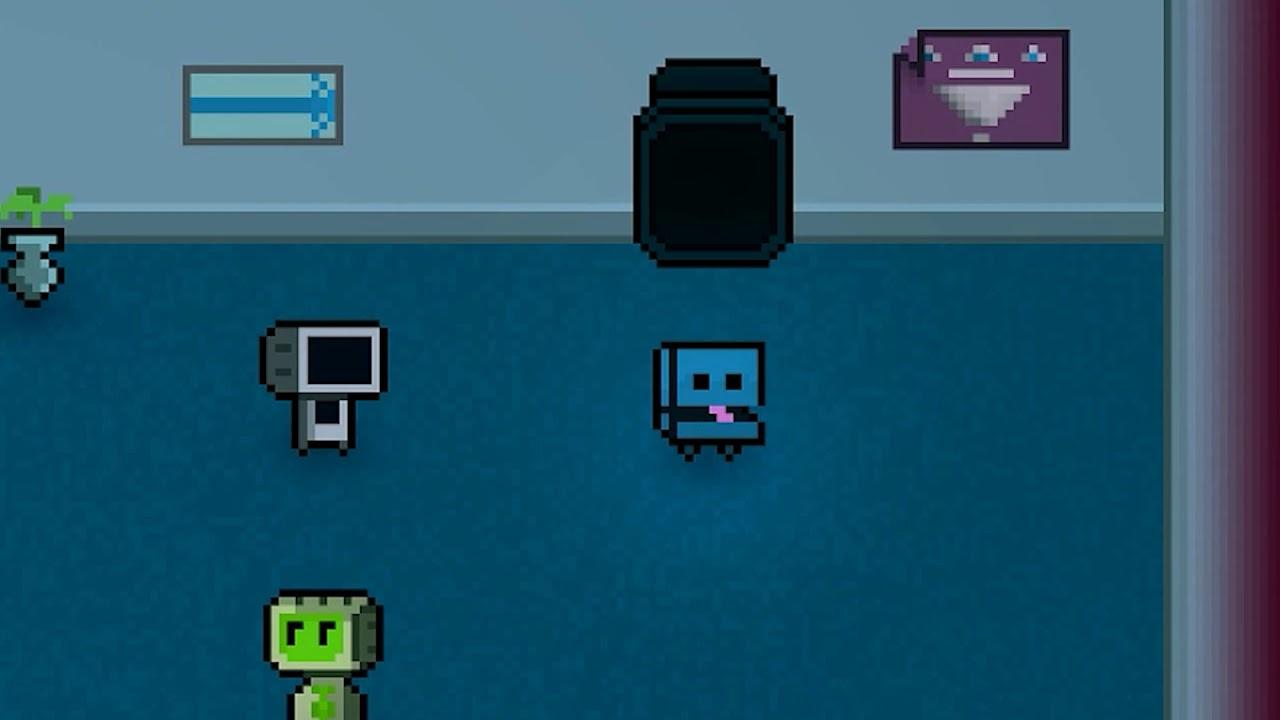 Feature Highlight:
Possession System: You control Botley, and by extent control the world around him. Botley can't jump, shoot, or explode. but the objects he controls can.
Fight bosses: With each of the three levels come a unique boss! Can you master telepathy and take them down?
Embrace the UNKNOWN: Venture forth on a quest to gain freedom for all Robot-kind!
Some you may have missed, popular articles from the last month: