MechWarrior 5: Mercenaries, the first single player MechWarrior game for a long time has jumped from the Epic Store over to Steam and it runs well on Linux. Note: copy personally purchased.
It's (sadly) not officially supported by the developer on Linux but you can play it easily thanks to the Steam Play Proton compatibility layer. No special tweaks needed, just ensure your Steam client and Proton are up to date, it's click and play. So now you too can climb into a huge mech and go stomping around without much trouble.
Here's a little initial quick-show of it in action using Proton: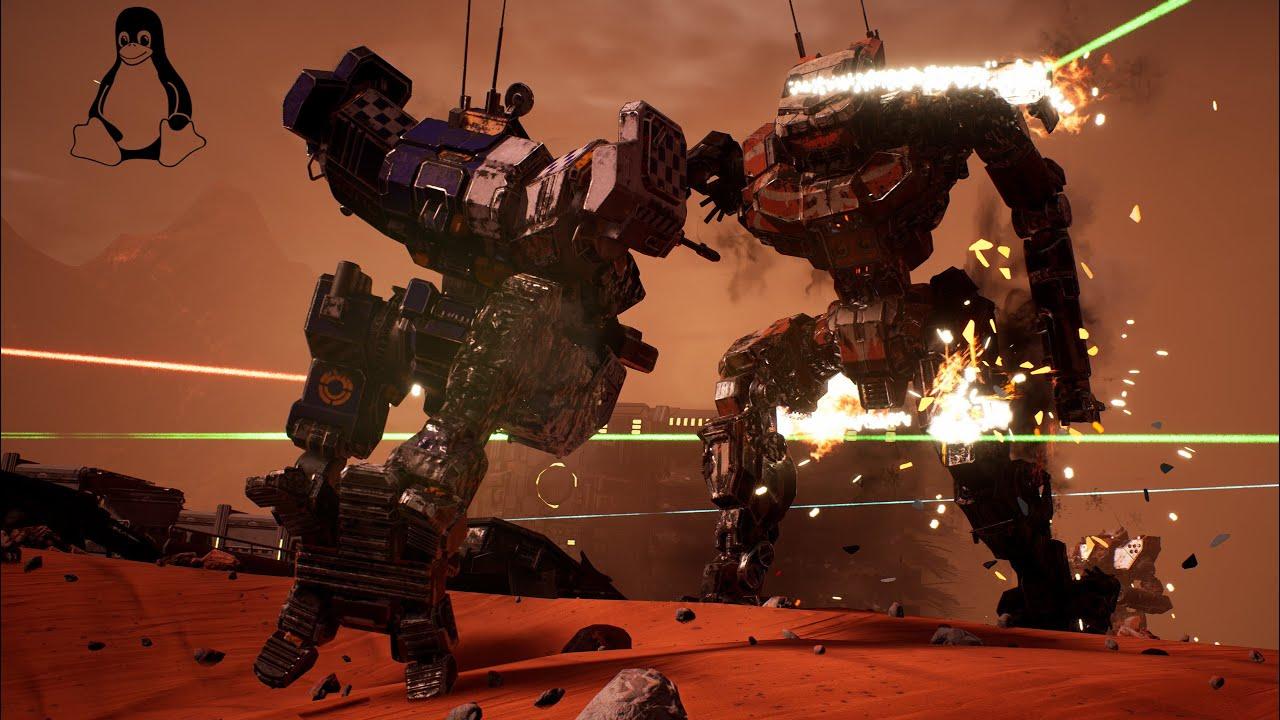 Performance appears to be great and it's quite a lot of fun stomping around. It has been for the most part smooth sailing (er, stomping?) with movies working correctly too. I did freeze up and crash on me twice though, so keep that in mind it may have some stability issues somewhere. The AI though, wow, it's pretty — stupid, and that's being kind about it. I've seen AI mechs trying to walk through big rocks and practically get stuck, because an enemy mech was on the other side somewhere. The AI just isn't particularly good.
MechWarrior 5: Mercenaries Features:
A World of Destruction – Level entire cities and decimate armies of enemy forces while piloting hundreds of unique BattleMech variants.
Seek The Truth – Follow a path of interstellar intrigue in a quest for glory and revenge as the leader of a mercenary company reborn in the flames of near destruction.
The Merc Life – Manage the intricacies of running an expanding mercenary company, from the maintenance and acquisition of BattleMechs to the hiring of fellow MechWarriors.
Fight Together – Fight alongside your friends with four-player PvE co-op support.
Nice to see another bigger release working right away on Linux, thanks to the work from Valve and their partner CodeWeavers on Proton.
Just remember though that running it in this way on Linux is not actually supported. The usual caveats apply: it can break any time and the developer doesn't need to ensure it continues working this way. If you're not clear on what Proton and Steam Play are, be sure to check out our constantly updated dedicated page. It's a special compatibility layer for running Windows games and apps from Steam on Linux.
Pick up a copy from Humble Store or Steam.
Some you may have missed, popular articles from the last month: