After the crowdfunding campaign with lots of delays, more delays, a lawsuit and so on the Atari VCS will finally be released into stores (at least in the US) on June 15.
What Atari call a "console/PC hybrid" it runs a Linux-based operating system by default, with the option to use the PC Mode feature to run whatever other operating system you want. So you could turn it into a more traditional desktop-Linux based system if you wanted to.
Ports to the Atari VCS are also incredibly close to standard Linux desktop builds too. In fact, we've already seen the likes of Danger Scavenger and Jetboard Joust release on Steam for Linux after having a VCS build (along with others being available on Steam for Linux first, and then going to the VCS like Something Ate My Alien).
Atari said in their press release to expect new titles throughout the year, along with "free access to 100 arcade and Atari 2600 classics" and "free access to Antstream Arcade, the popular game streaming platform, which offers on-demand access to the world's largest collection of licensed retro titles".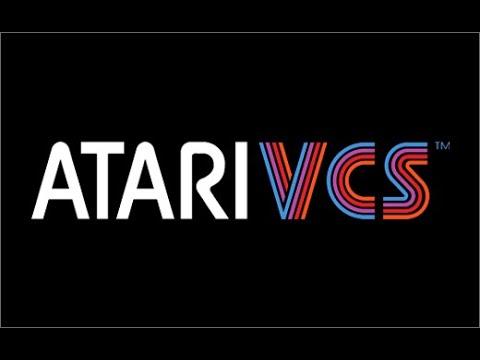 There's also Google Chrome built-in, along with a mobile companion application for controlling Chrome and other apps with a virtual mouse and keyboard. They also mentioned it enabling access to all other streaming services like Stadia and more.
Purchase options for the Atari VCS will be made available on June 15, 2021 via Best Buy, GameStop, Micro Center, and the official Atari VCS website and there will be special "unique launch-day promotions" from each. Launch day pricing will be $299.99 USD for the Atari VCS Onyx Base system, with the Atari VCS Black Walnut and Onyx All-In system bundles (which include the classic and modern controllers) will be available for $399.99 USD.
Specifications - based on what Atari provide:
Operating system
Atari Custom Linux OS (Debian based)
APU
AMD Raven Ridge 2 (RG1606G)
GPU
AMD Ryzen
Storage
32GB eMMC fixed internal; internal M.2 SSD slot; unlimited external USB HD/stick; cloud (subscription required)
RAM
8GB DDR4 RAM (upgradable)
Compatible Systems
Linux, Windows, Steam OS, Chrome OS
Wireless
Wi-Fi 802.11 b/g/n 2.4/5GHz, Bluetooth 4.0
Ports
HDMI 2.0, Gigabit Ethernet, 4x USB 3.1
USB: 2x front, 2x rear
Dimensions
11.6" x 5.9" x 1.9" (Approx.)
See more on the Atari VCS website.
Some you may have missed, popular articles from the last month: