Volcanoids is such a fantastic idea for a survival game. You build a base inside a big moving drill, that you continually upgrade and extend and now you can enhance it in many new ways with Steam Workshop support.
Not played it before? Volcanoids sets you up on an island that sees frequent volcanic eruptions, which are being triggered by strange mechanical bots. It's up to you to build, defend and explore while keeping an eye on the volcano for when you need to quickly dive deep underground in your big drillship.
This new update comes with over 60 mods ready to be installed and there's some pretty fun stuff to take a look at. There's a few that the developer put up themselves just to showcase the new system, with the COG Giant being quite possibly my favourite right now because that looks scary as heck coming out of the smoke. Check out the new trailer below: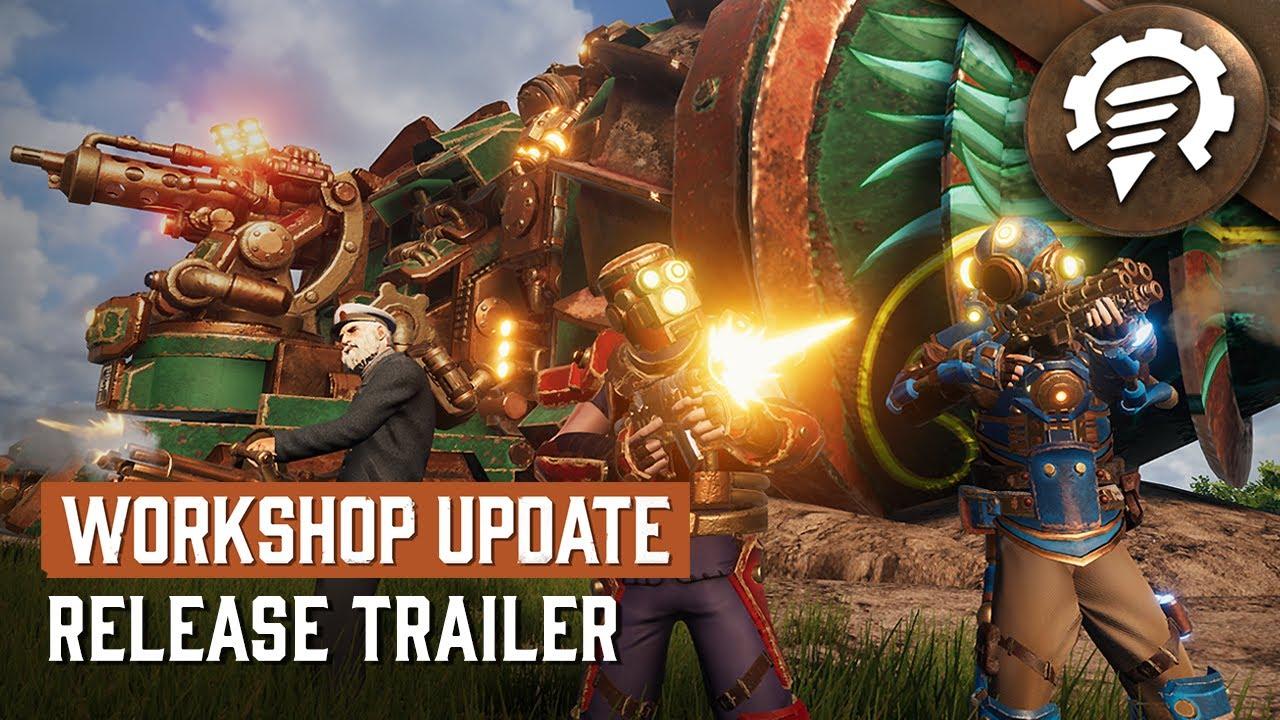 "With full modding support now in the hands of the Volcanoids community, we're excited to see just how crazy things will get," said Volcanoids Marketing Manager, Richard Rampas. "We opened the doors early to a few excited modders in a beta branch just a few weeks ago and we're already seeing all kinds of super cool mods ready in Steam Workshop. Shout out to Melodic Albuild, Lord Gregory, Labyrinth, and everyone else who've jumped in and started creating!"
You can buy Volcanoids on Steam. To celebrate the update it's 25% off until October 22. It's still in Early Access so expect some pipes to leak.
Some you may have missed, popular articles from the last month: