NFTs, they're freaking everywhere and NFT bros have become some of the most annoying people on the planet and so of course there's now a Doom mod to mock them. ICYMI: Valve banned NFT games on Steam.
It's not a particularly fleshed-out mod, with the main aim of it just being pure mockery. You get to run around with your trusty camera, taking snaps of everything. Like running around and right click -> saving on images that would be NFTs. Released by modder "Ultra Boi" last week, it's certainly been turning some heads across the internet, especially because of just how toxic things have become around the NFT community.
Pictured - NFT Doom mod, my testing.
It's all very meta and the game is basically a meme but a good one. NFT fans seem to really hate the jokes aimed at them in regards to ownership. It's all completely ridiculous and every day there's more and more reports on artwork being stolen from the original artist, turned into a ridiculous NFT and then sold to someone else.
Things have gotten so ridiculous, that popular art website DeviantArt implemented a system to notify people if their work is detected as an NFT in their DeviantArt Protect software.
NFT Doom is available to download on Mod DB. It works just fine with GZDoom and Doom II.
The developer also recently put up a video of it in action: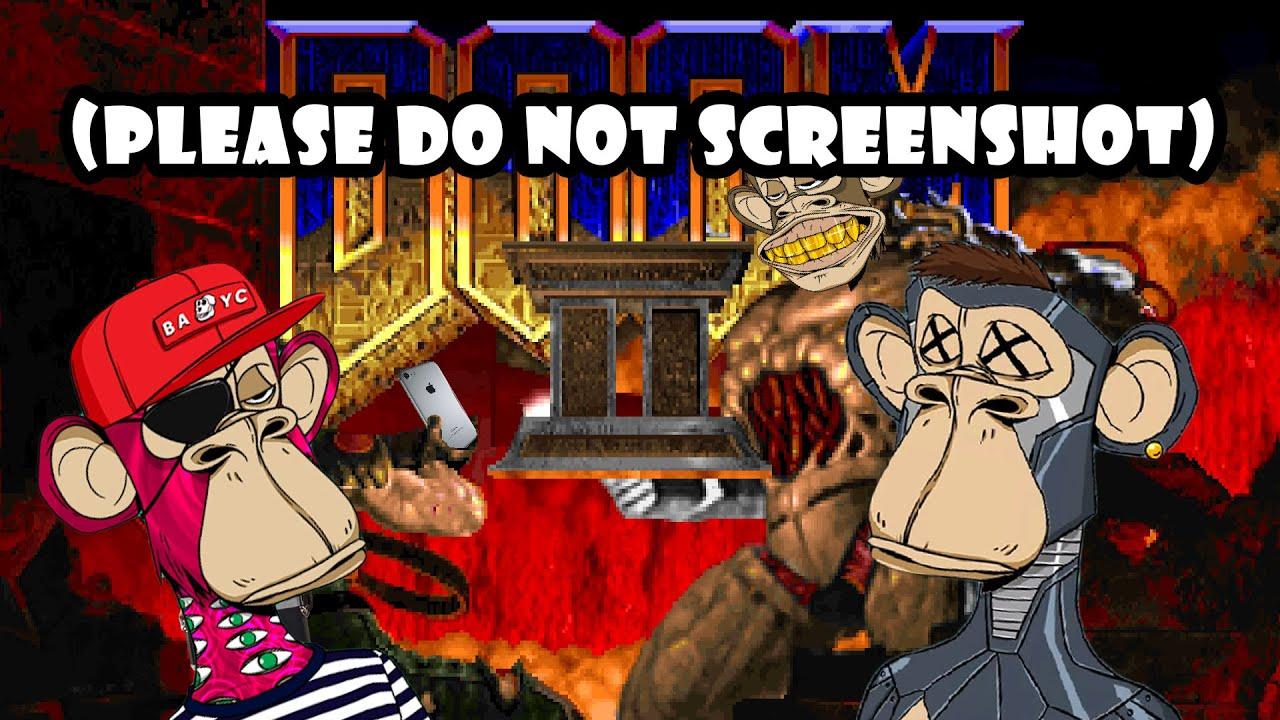 Some you may have missed, popular articles from the last month: