Klei continuing to do great work here to expand the excellent Oxygen Not Included, along with a fancy new animated short that I always enjoy from them. This update is for both the base game and the Spaced Out expansion.
This update adds in new buildings and rooms including a Conduction Panel that exchanges heat with buildings that it overlaps with, Mission Control Station broadcasts guidance data that ramps up a rocket's speed during flight, Geotuner to get a little extra juice from a geyser and your Duplicants gain a morale boost when given a private bedroom.
Also added is a new story trait with Mysterious Hermit that they said "The Mysterious Hermit is the star of our latest story trait. Convince him to join your colony (and let you repurpose his old haunt) by completing some tasks, like delivering tasty, tasty food to his curious domicile.".
Here's their wonderful new animated short: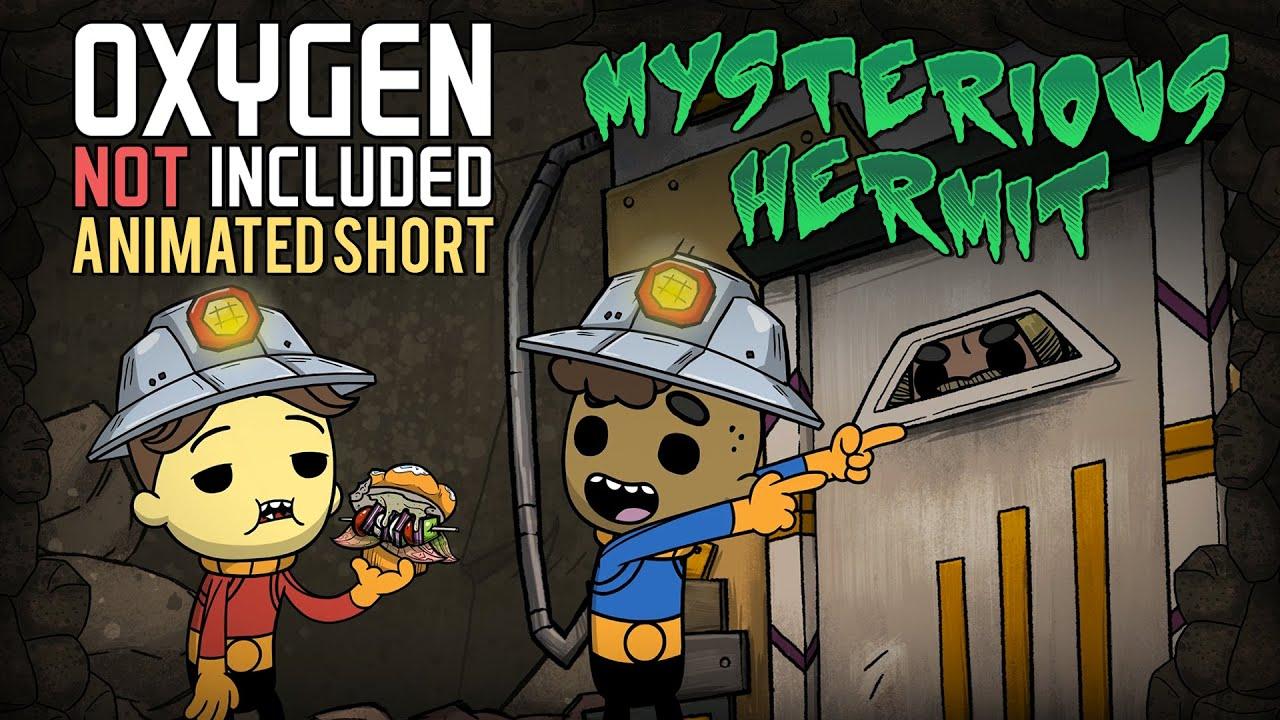 Some of the other improvements include:
All versions

Telescopes and Space Scanners have changed how they calculate sky visibility. These buildings now can work under multiple layers of glass tiles and denser gas/liquids.
Renamed Phosphorous to Refined Phosphorus to make it easier to differentiate from Phosphorite.
Geysers now display an Average Output once analyzed.
Geysers are now renamable. They start with a unique name identifier so it's easier to tell them apart.
Reveal the asteroid's surface when you launch a rocket after it reaches space.
Drywall changes

Significantly reduced Drywall construction time and construction mass.
Drywall now provides a small decor boost.
Moved Drywall to "Base" build menu category.
Moved Drywall to Textile Production tech.
Drywall can replace tiles and vice versa.

Pedestals, Sweepy Bots now lists artifacts and keepsakes before other items. 
Added Camera Speed slider to Game Options screen.
Added names for existing paintings and statues.
Canvases and sculpting blocks now let you select a different artwork of the same quality. You can also clear artwork.
Changed building material selection panel to a vertically scrolling grid.
Adjusted room colors for Deuteranopia and Protanopia color blind modes.
Room overlay legend was reordered such that the Kitchen appears near the other dining room types.
Fixed issue causing some menu backgrounds to be incorrectly sized after a window size or resolution change.
Added icons on the specific database pages for room type when you click on a category
Added a list of recipes to the Spice Grinder building's database entry.
Dream bubbles now have a journal icon in them.
Updated Data Collection options menu to ask the player to restart after changing the setting. Also renamed it to "Data Communication".

Base game only

Added Spaced Out! store link to the main menu for users who don't already own it.

Spaced Out! only

Artifact Transport Module lists artifacts and keepsakes before other items.
You can buy Oxygen Not Included on Steam. It has a Native Linux version and it is Steam Deck Verified.
Some you may have missed, popular articles from the last month: