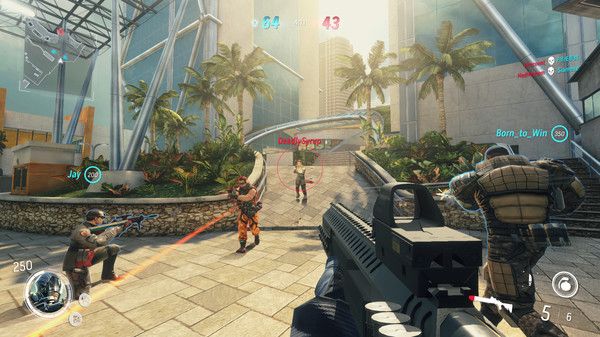 Ballistic Overkill [
Steam
], one of the best online shooters on Linux has updated again and it now has better matchmaking, if you don't want to manually pick a server.
Note
: You might still need to add this to your Steam launch options to not get a black screen
-screen-fullscreen 0
Also, if you want to try the Vulkan version use this launch option:
-force-vulkan
All official servers are now hidden, instead you have a "Play Now" button to matchmake based on your skill and ping. Then you have the community servers list, which is where you will find ours.
One thing that had been annoying, was that the teams would never get balanced. They've finally put auto balancing teams back in! When a game finishes, the teams will now be split based upon their scores. This is to ensure good players are spread across each team. The downside is that you won't always be able to play on the same team now, so there's a little catch there.
See the
release announcement here
.
Our three servers are up to date, so you can hop right in.
I still think they should have done a re-think of their map design during Early Access. Spawn camping on both sides is a constant issue, with people jumping in and out of their safe zone, or people sitting outside ready to shoot as you come out. This is the biggest issue with the game right now.
Some you may have missed, popular articles from the last month: