In a big update earlier this month, Bomber Crew [Official Site] has gotten a lot of spit and polish, making winning the war a smoother experience.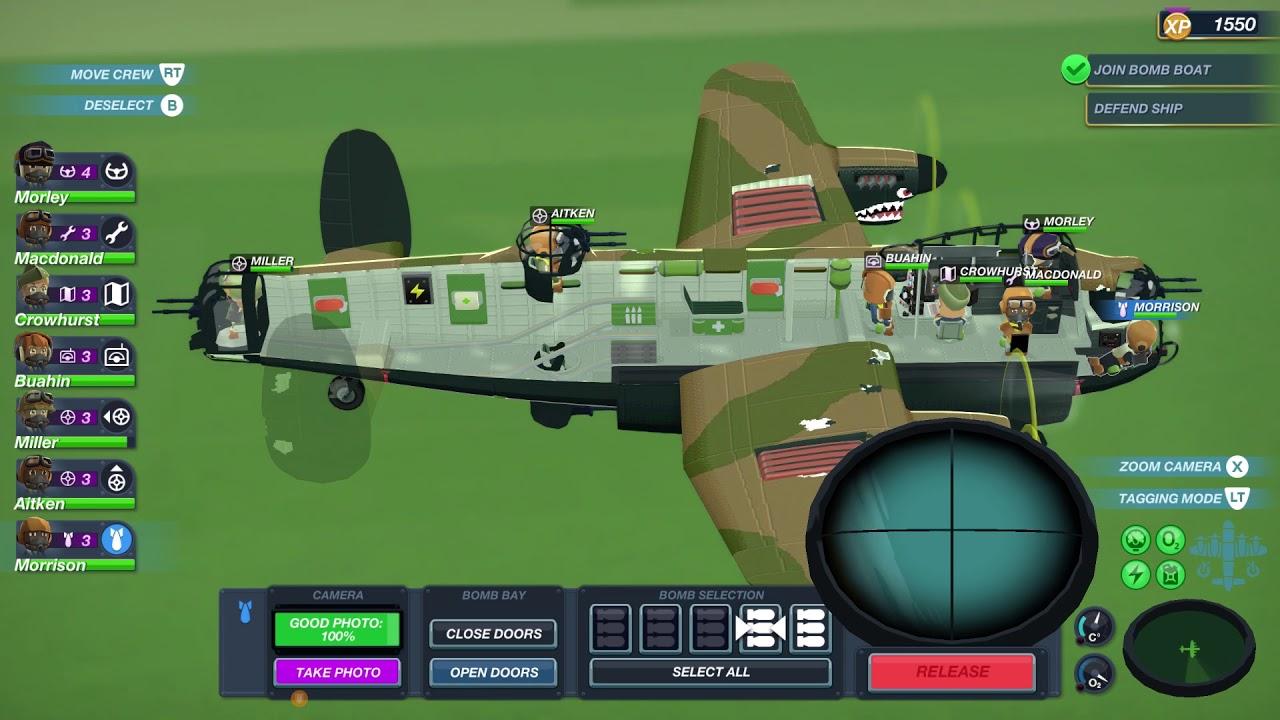 Liam covered Bomber Crew when it first came out and found that bombing the enemy from high wasn't as easy at he thought it'd be. I've since played a little of the game as well and have found it to be an engaging and often wild ride, where even with a competent crew and plenty of good equipment it can be a challenge to make it home. It can be a little overwhelming during it's action-filled missions but once you get into the groove of the game it's a rewarding experience.
The recent update adds several freebies in to the game, including a brand new challenge mode which is akin to a survival type scenario where you'll end up facing wave after wave of enemies in hopes of scoring high on the leaderboards. Other than that, controller support has been added to the game and several quality of life and cosmetic changes have also made it in; characters' appearances can now be tweaked and the HUD has been reworked to make it clearer. You can see more details about these changes here.
There's still more in store for the game as more DLC content is set to release sometime this year, joining the previous new mini-campaign and assorted cosmetic content. There's still no details as to what that will entail, but I hope that it'll spice things up as gameplay can get a little repetitive towards the end of a campaign.
You can get Bomber Crew on Steam and Humble Store.
Some you may have missed, popular articles from the last month: