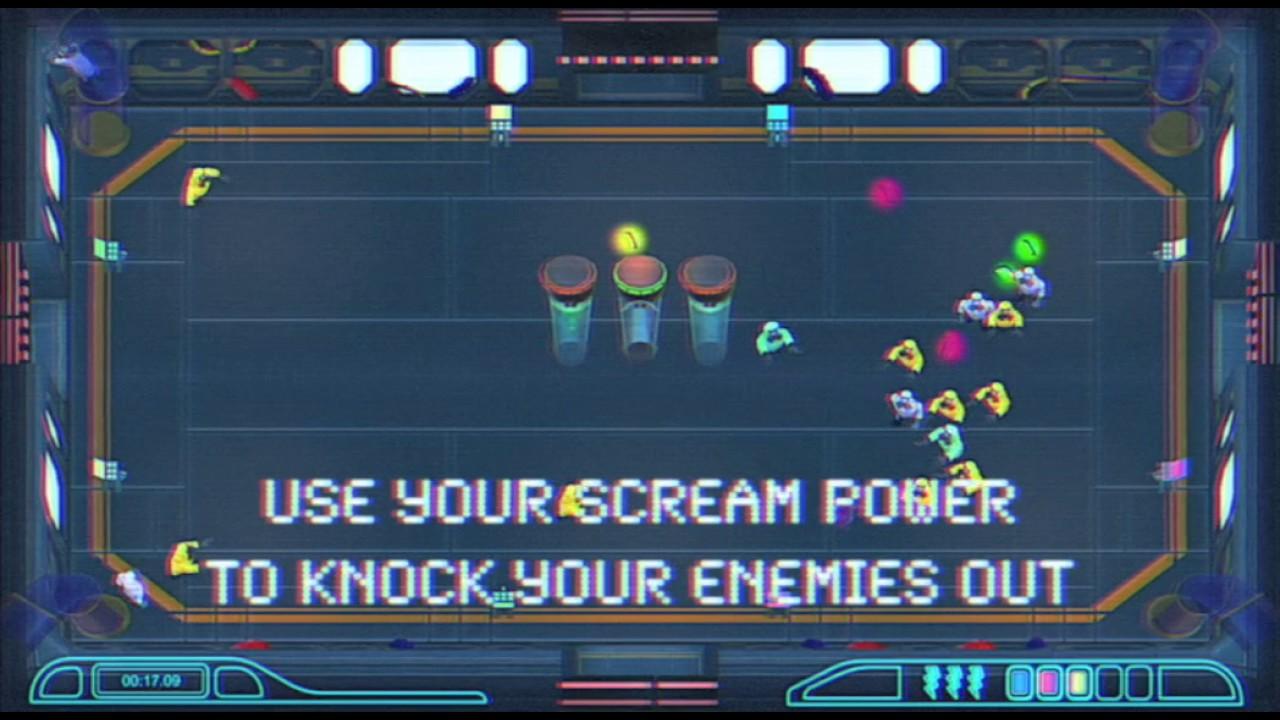 Scary Humans [
Steam
,
Official Site
] is a small and difficult survival game where you are constantly being chased by those pesky Humans. Is it worth your bucks?
Disclosure: Key sent in by the developer.
It's a very simplistic game both in the art and features depertments, it basically involves endlessly running around in circles trying to open doors to escape each level. You have one ability, a scream, which scares humans and freezes them for a short time allowin you to get a small breather. Your energy is limited for these screams, but you can collect battery drops to recharge.
You can also pick up some sort of bomb, which explodes on touching it which disposes of any Humans near you.
The Humans drop little coloured cards which you need to pick up to open the doors. Each door has two coloured terminals that match the keys you pick up, and you can use any door to escape each room. Each room has a total of four doors. The annoying thing is, you never know when a Human will drop a card, and they are often the same colour as what you already have, making it take sometimes quite a long time before you can open another door.
One single touch, and game over back to the start of the level. Frustrating, simplistic, but somewhat fun for a few minutes.
It has six levels in total, each level has multiple rooms to survive. I'm not sure how many rooms each level has, as it doesn't seem to be stated. It did take me about 25 minutes to even beat the first level, due to getting captured multiple times, there's definitely a small challenge to it.
The developer has told me that they plan to add in online multiplayer sometimes, which would make it a lot more interesting to play.
Overall, I found it
okay
, it's certainly nothing special as the gameplay is near enough the same the whole way through. It runs perfectly fine and works with my twin-monitor setup with it displaying correctly on one screen.