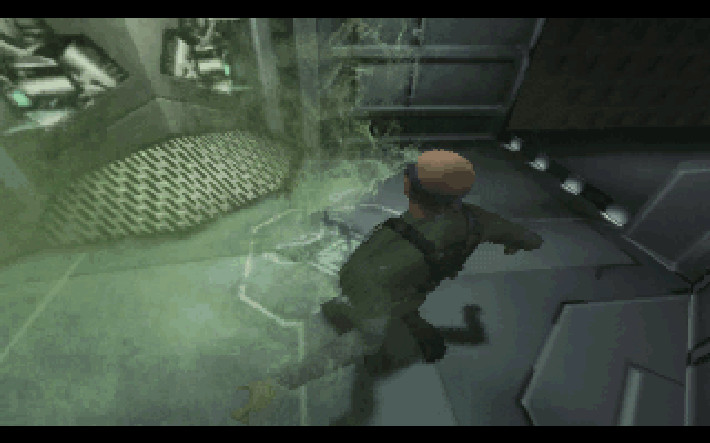 Cyberia 2: Resurrection is another classic game added to our collections thanks to GOG and DOSBox. I've tested it, and it's interesting.
About the game
(Official
Three years after the events of Cyberia, Zak wakes up from a cryo-sleep, only to find out that his mission is not over yet. There is a new deadly weapon developed from the remains of the Cyberia project. There is a new fanatic leader who will stop at nothing to gain absolute control over humanity...
Zak must put his cyberhero skills to the ultimate test!
- Randomized gameplay - so it's never the same game twice.
- Action that moves... you can't just shoot your way out of this.
- Blackout-inducing G-force flying and driving, but don't just hang on or you won't make it.
My friends at GOG sent over a key, so here I am being all nostalgic with you playing a game from the past.
Thoughts and stuff
It runs perfectly well thanks to GOG's usual packaging magic, and thanks to DOSBox being awesome for such classic games.
Remember folks, alt+enter to switch between windowed and fullscreen, and also ctrl+f10 to unlock the mouse from the window.
It's retro, I mean really retro. I haven't played a game like it for quite a long time and it's quite a frustrating game. You will probably die a lot, and that means you need to replay entire sequences over, and over again!
It's one of those old games that would have probably warped my mind at how "realistic" it looked. They were probably
next gen
visuals when they came out, but damn they do not age well, hah.
It reminds me of games I used to play in the arcade when I was younger (goodbye sweet pound coins), as the movement is all done for you, and you're just the gunner.
It's really quite difficult too, you don't get a lot of time to react when certain parts are coming up, like shooting out a door or a gate. I've failed many times already, and I'm still only near the start of it. I also failed the very start corridor section a few times too. As the camera slowly pans around there's a part with a guard right around the corner, bang, dead, repeat the damned section again.
The part that I did find hilarious is your handgun somehow blows people up at the start, yet the person using it before you clearly showed the gun doing no such thing. Silly and over the top design choice really, but it was the 90's, so I suppose we can forgive them for that.
My reaction times are far too slow right now to fully enjoy it, there's one part on a highway that I just can't get past. There's so many freaking planes and cars, and turrets that I just end up getting blown up a lot.
Check out
Cyberia 2: Resurrection on GOG
now. If you like your classic games, give it a whirl and tell me how much better at it you are.
Some you may have missed, popular articles from the last month: