It was announced earlier this week that Dwarf Fortress was coming to Steam and itch.io, including a bunch of enhancements. What wasn't clear, was the Linux support for this newer edition. We now have some info on that.
Firstly, this brand new edition will come with "a new tile set, and generally enhanced graphics and audio" as well as Steam Workshop support. You can see their trailer about it below: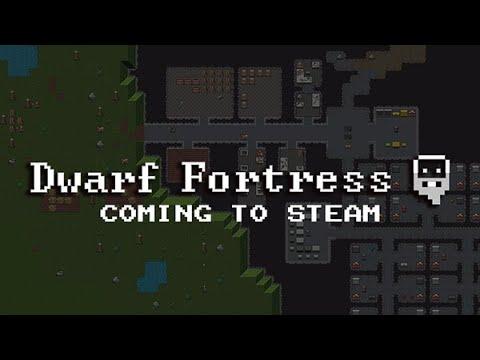 Rather than post up an article where we didn't have a clue, we thought it best to wait and see on this one. We did try speaking to Kitfox Games, who are the publisher of the newer release but they didn't really have an answer at the time.
We also reached out to the developer Bay 12 Games at the same time who have now been a bit clearer:
The free version has a Linux release, and the Steam version is planned to use very similar code, so this is on the table -- my current issue is that I'm using a virtual machine that is a bit slapdash and I need to invest in a better option in order to be able to test/work with the graphics properly. This is the only reason we haven't promised a Day One Linux version (OSX for similar reasons.) I'm confident we can figure something out, even if it takes a bit of extra time. Whether or not it works with all Linux flavors etc. has also been an ongoing issue, naturally, but at least what we've got now in the free one should be portable.
Based on that reply, we've offered a hand at testing Linux versions if they need it.
Why is it going to Steam and itch.io after all this time? Healthcare and the cost of it. While they've been supported by the Patreon campaign for some time now, they're hoping the new release will give them some needed stability.
People who decide to stick with the Classic release, will still get new features as the free version isn't going to suddenly go away so it will still be available and updated from the official website as always. They also said that "modders will also be able to utilize the new graphical capabilities" which should be interesting.
You can follow it on Steam here and itch.io here.
Some you may have missed, popular articles from the last month: