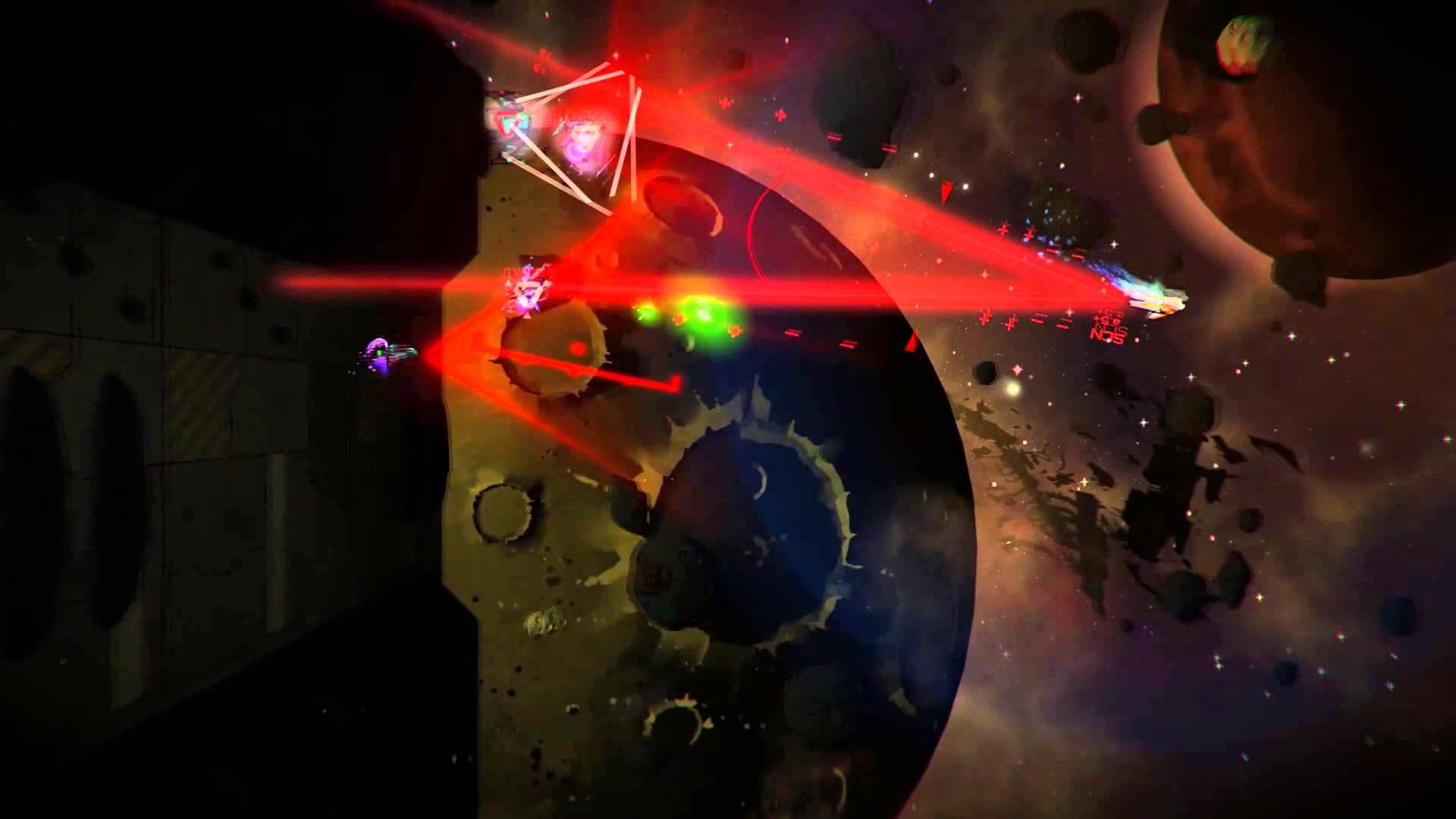 I
recently announced
that GALAK-Z had released for SteamOS & Linux, but I've now properly pumped some time into it and it's quite an experience.
Initial thoughts
The game is nothing revolutionary, but it is a fantastic space shooter with some truly frantic battles. The enemy pilots have reasonably decent AI too, so I've actually been finding it to be quite a challenge. There have been a few missions even early on that I've had to repeat 4-5 times before I've been able to power through and smash my enemies to bits with my lasers and rockets.
I've seen reviews from others complain that your ship feels too floaty, and that somewhat amuses me. You're a spaceship, you float, and it makes sure you pay attention to your thrust. I get that's not for everyone, but it personally I think it's exactly the way it should be. It's not easy to manage your thrust during battles, and I've often found myself forgetting to strafe and zoom about during the heat of it all.
The enemies have a cone of vision/hearing, so if you're careful enough on the thrusters you can be pretty sneaky and actually avoid a lot of enemies. Doing so has drawbacks though, as you won't get as much scrap as you would do if you engaged and destroyed them. Attacking everyone has a drawback too of course, as you may lose your healthy if you get hit when your shields are down.
It has pretty decent support for the Steam Controller too, which is allowing me to enjoy the game more than I probably would usually. Scanning around the area with the right touch pad to scout for enemies near me is excellent.
Considering the amount I die, I'm rather glad I went with the arcade mode to have a checkpoint after every mission. I couldn't imagine the frustration involved in starting each entire section over again.
The voice acting is pretty decent, as are the animations. It makes me feel like I am piloting a Viper from the newer Battlestar Galactica series (you all need to watch that, it's fantastic), and I think that again makes me love it even more. I feel like the ultimate bad-ass zipping around killing bugs and enemy ships that are sometimes rather large.
The upgrades system is nice too, which you get access to in between each mission. You can spend scrap on health, missiles, weapon power-ups and more. You can also tweak the behaviour of your main laser gun with items you find along the way, currently my laser splits into three and grows as it moves. I love it!
Final notes
: If you like arcade space shooters, with an upgrades system and a bit of random generation in the levels: go for it!
You can grab it on
GOG
,
Humble
&
Steam
.
Some you may have missed, popular articles from the last month: