Not a fan of Lutris or just want to try something different? GameHub could be a pretty good option for you.
I've been meaning to try this for a while, after many people emailed it in over the last few months. I finally sat down with it this weekend to give it a good run and honestly, I'm pretty impressed. While it claims it is "designed for elementary OS" it of course works across different distributions.
The first feature that really sticks out, is the friendly introduction when you load it up, instantly asking if you want to link it to different stores to pull games from: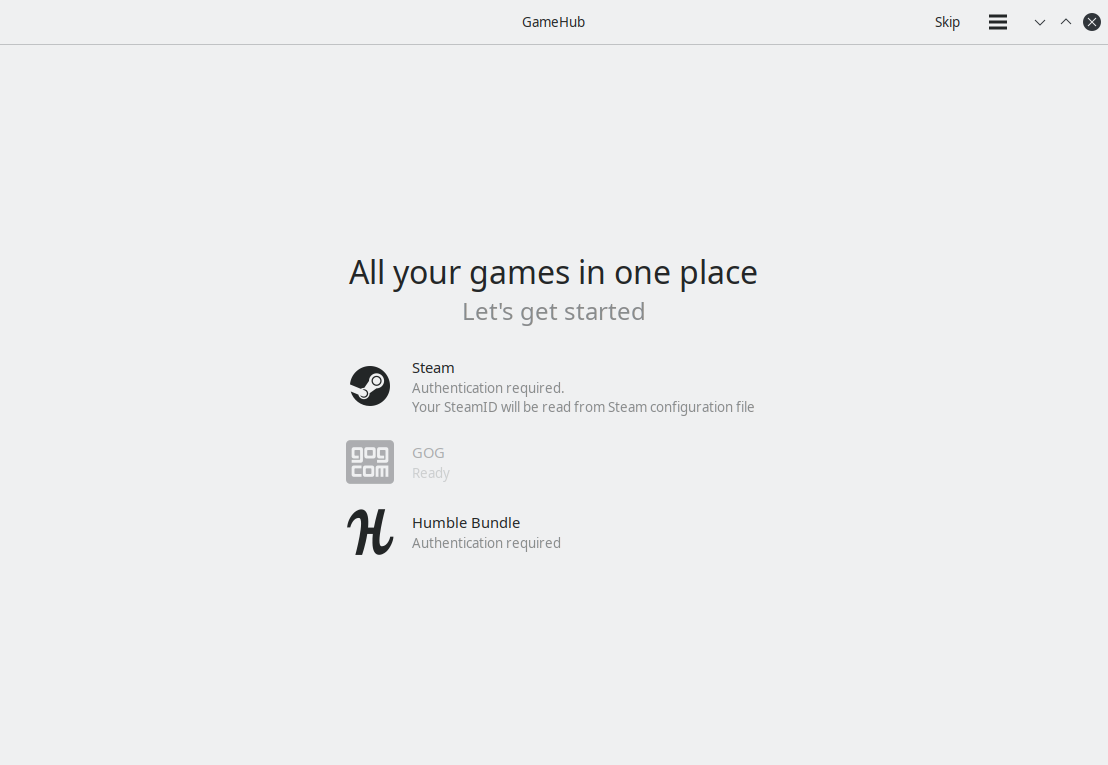 This works really nicely too, I was able with a few clicks and logins be able to add my Steam, GOG and Humble accounts with relative ease.
One issue I wasn't particularly fond of, is how it becomes unresponsive on the first big sync of your games. I own a lot, sure, but that's going to need a pretty big improvement as I honestly thought it had crashed on me. Once settled though, it really is quite nice and makes it super easy to manage games across different sources.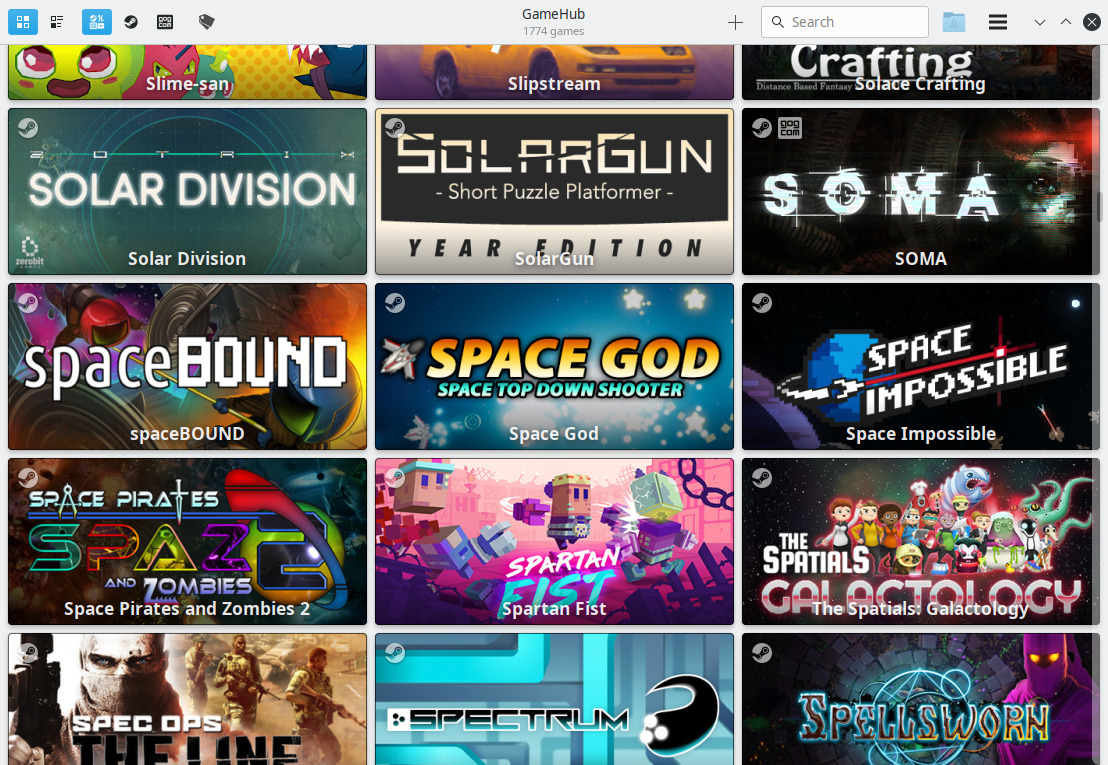 For those who want to save their eyes a little strain, it does also offer up a one-click dark theme too which is quite lovely: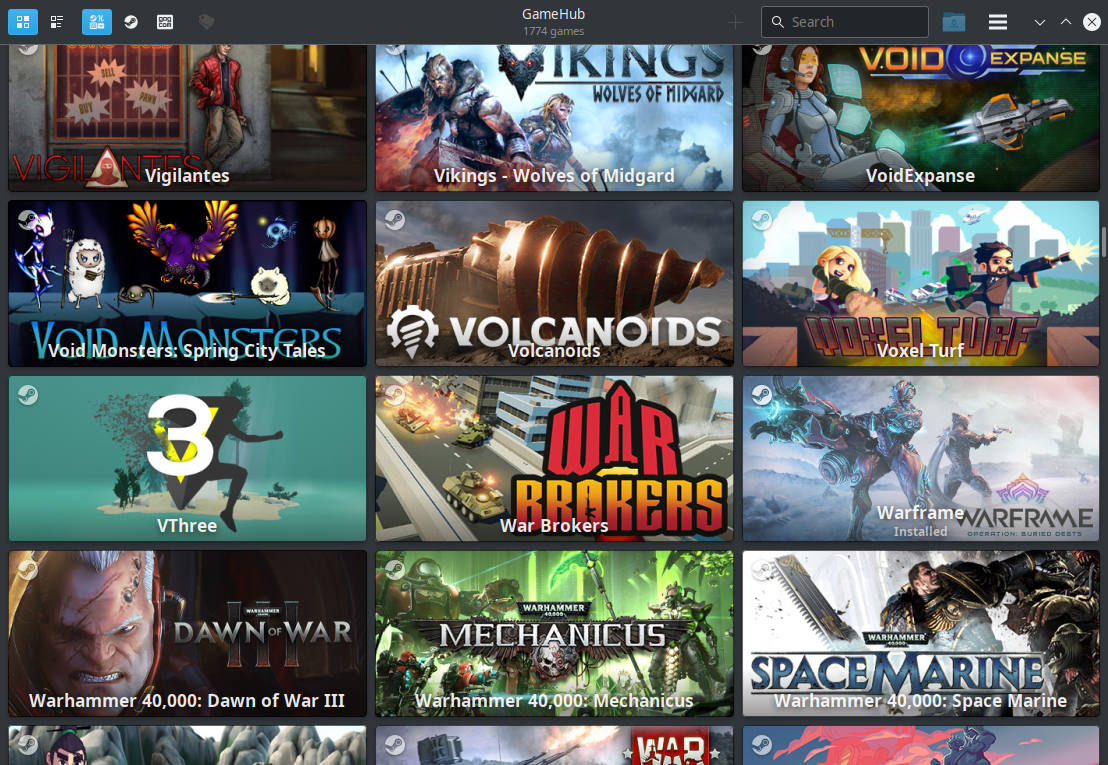 There's also a nice alternative list-view: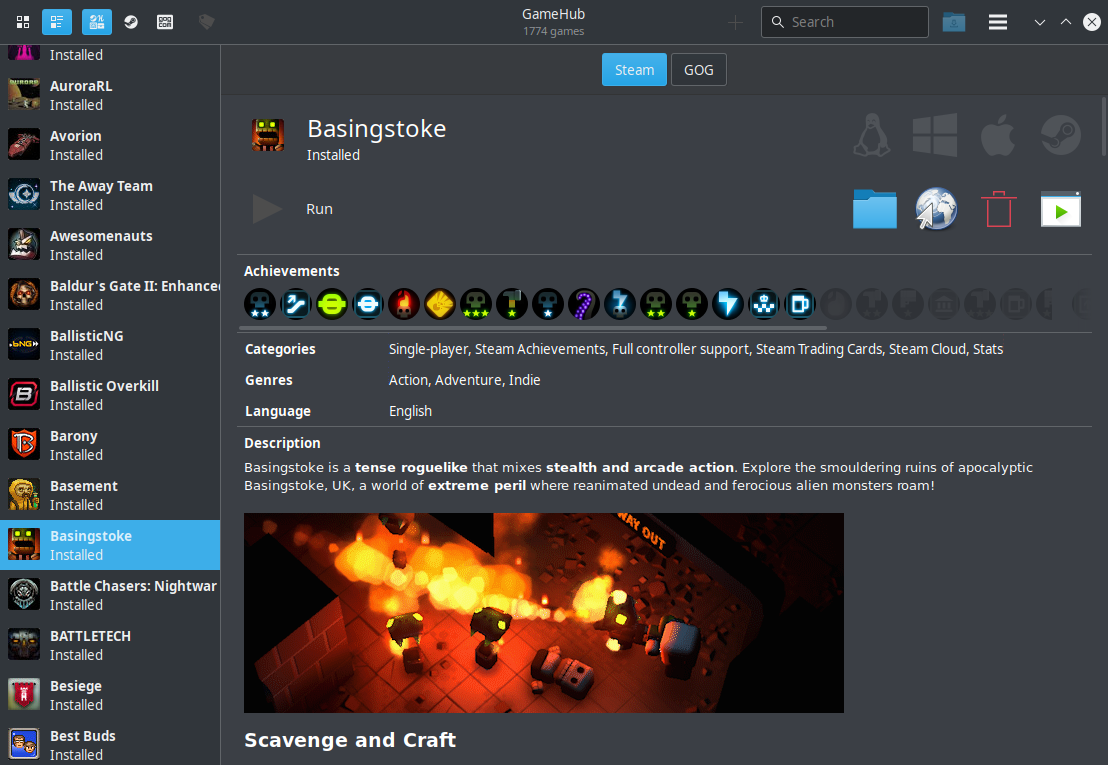 Outside of the usual stores, it also offers up support for running games through Wine/Proton, DOSBox, RetroArch and ScummVM as well so there's quite a lot of options available to you.
One of the major differences between GameHub and Lutris, is that GameHub will show your entire library from stores unlike Lutris where you specifically search for and add games. GameHub had no problems detecting all my games and showing if they were already installed in the case of Steam, complete with the achievements as you can see in the above pictures. I wasn't able to get it to pick up GOG games on a specific drive though, although I could manually import installed GOG games with a couple clicks so even that worked out okay.
Find it on GitHub here under the GPL. They make it real easy to try too, since it offers up a deb, AppImage and a Flatpak.
Some you may have missed, popular articles from the last month: