Hegemone Pass [Official Site] from developer Meringue Entertainment mixes in turn-based RPG battle mechanics with a platformer and it's coming to Linux next year.
Here's something I'm sure a few of you will appreciate, pay special attention to how they list their platforms:
PARIS, France - July 10th, 2018 - Meringue Entertainment announces Hegemone Pass, coming to Windows PC and Linux in 2019. Dethroned and untitled, the goddess Persephone fights her way to take down Queen Demeter in turn-based RPG battles where you decide who's Leader: empowering allies or oppressing foes with their title, set deep within the Greek Underworld!
Pleasing to see it be so clearly listed. Interestingly, they're making the game with HaxeFlixel, a free and open source cross-platform 2D game engine powered by Haxe and OpenFL.
Here's their new announcement trailer: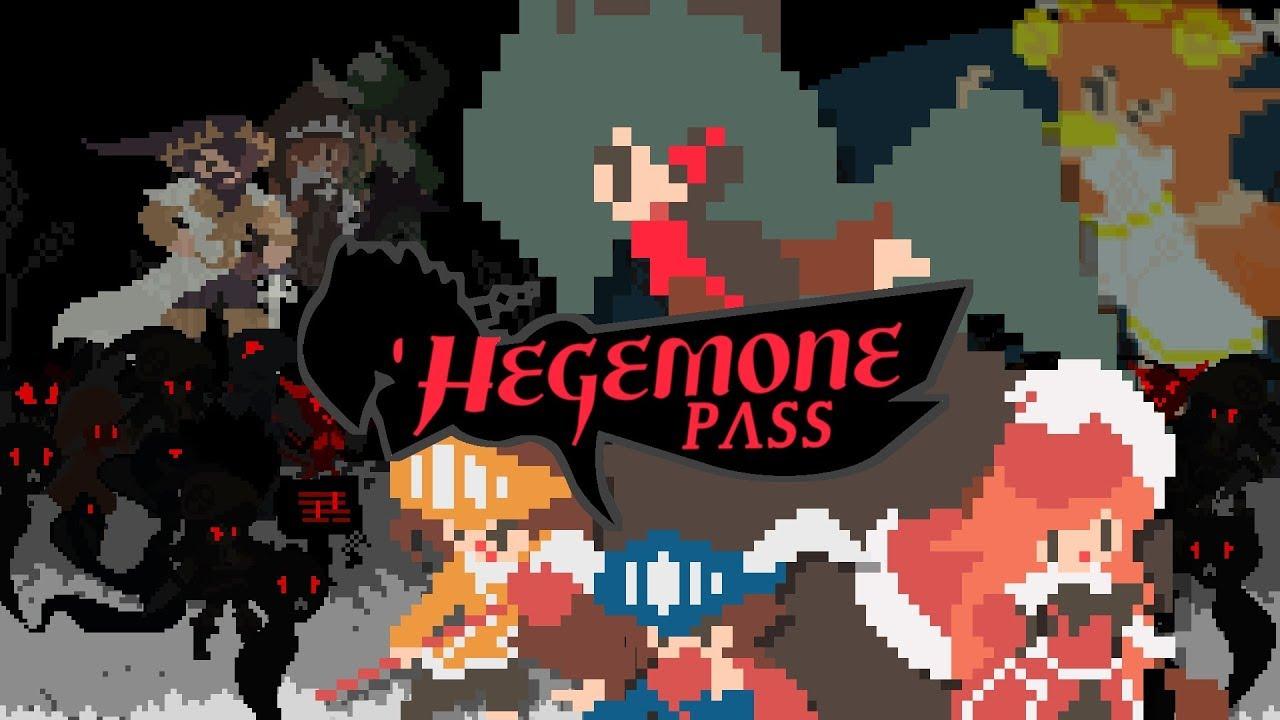 Features:
A JRPG and Platformer: Explore the Underworld like a platformer, and battle foes in turn-based RPG battles in over 25 story missions! Switch between three party members with their unique abilities, such as Bunny Floating and Shockwave Attacks, to clear obstacles, solve puzzles and find hidden treasure on your way!
An adorable cast of characters: Humans, gods and monsters all populate this rendition of a Greek Mythology classic featuring simple but adorable character sprite art.
Empower allies or oppress foes as Leader: Harness their "Title" to alter stats, grant elemental resistances and cause a special effect to happen! Four different types of titles exist: Team! Leader! Fear! Target!
Switch the Leader: Use the titular "Hegemone Pass" technique to change who's the leader in battle to activate their title's own power immediately or force the enemy to switch leaders and put themselves at a disadvantage with the "Auxo Pass"!
Shared Leveling: No matter if everyone's knocked out or not, exp is shared at all times, and your party is always at the same level!
Unlock the powers of a goddess: Find your lost powers and enable your team to cast magic from flowers or walk on lava!
Steal back Stolen Titles: Eliminate foes who have stolen the titles of innocent souls and retrieve them to use new titles in battle, unlocking new strategies of battle! Gain experience of that title to increase your rank and obtain permanent upgrades to that character!
Take on Challenge Battles: Discover hidden challenge battles with unique victory/defeat conditions that test your skills as a leader and reap in nice rewards!
Sounds like it could be a rather interesting mix, will keep an eye on it.