In Jump Gunners [Steam, Official Site], as the name might suggest, you use your gun to propel you around and it's really damn amusing.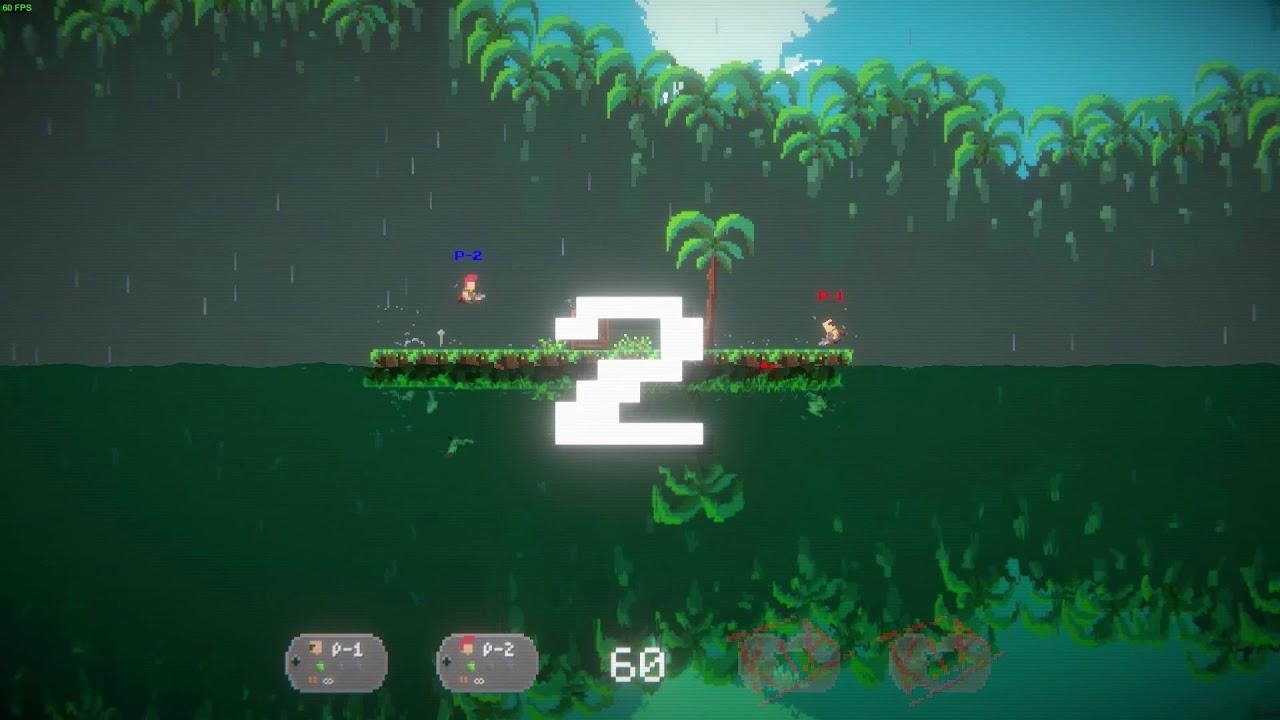 Honestly, it's like playing a PVP version of Broforce and that's awesome.
Amusingly, it even has a Turkey Hunt mode, which is a bit of a parody of the retro classic Duck Hunt. I'll be honest, I spent far too long playing that mode because it brings back some very early gaming memories.
As far as gamepad support goes, it worked perfectly with the Steam Controller and the Logitech F310. Literally plug and play with everything working as expected.
The developer said that all updates and DLC will remain free, which sounds pretty awesome. If you need another game for local co-op that won't break the bank and doesn't require top-end hardware, this is well worth picking up.