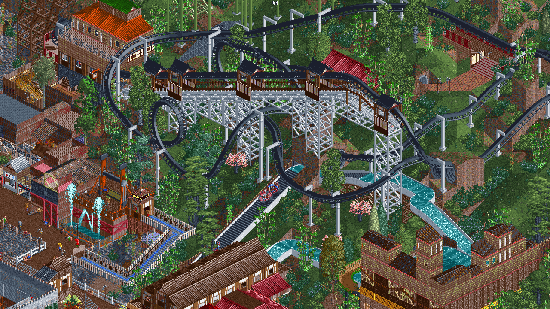 A good one to keep an eye on for fans of RollerCoaster Tycoon 2, as OpenRCT2 [
Official Site
], the open source game engine has been updated again recently. This open source game engine needs the files from the original game, which you can find at
GOG
.
In release 0.1.0 they've worked on some better multi-monitor support. The game will now actually start up on the display it was last on, which sounds really damn helpful.
They've also added in more cheats like being able to claim all land or disable rides ageing. The entrance fee for parks can now be set up to £200, so you can rake in the cash from your visitors. There's also now an option to display guest expenditure and they fixed many sources of desync when playing online. Surprisingly, looking at the
server list
there's even people playing it online right now.
As expected, there's tons of bug fixes since the engine is still in the reasonably early stages (while being quite playable!). Not that it's related to Linux, but the game engine now also supports OpenBSD and Android too!
See the full
changelog of this release on github
. That also shows what they've already done for the next release too.
Some you may have missed, popular articles from the last month: