Overland, is a very, very cool survival game and the developers have now expanded their itch First Access program, so you can all go and buy it now. Note: First Access is itch.io's own brand of Early Access.
I've tried it a number of times and it has such amazing style, it's really going to be something when it's finished. It has regular updates with big fixes and new features, so it's been really fun for me to watch it progress!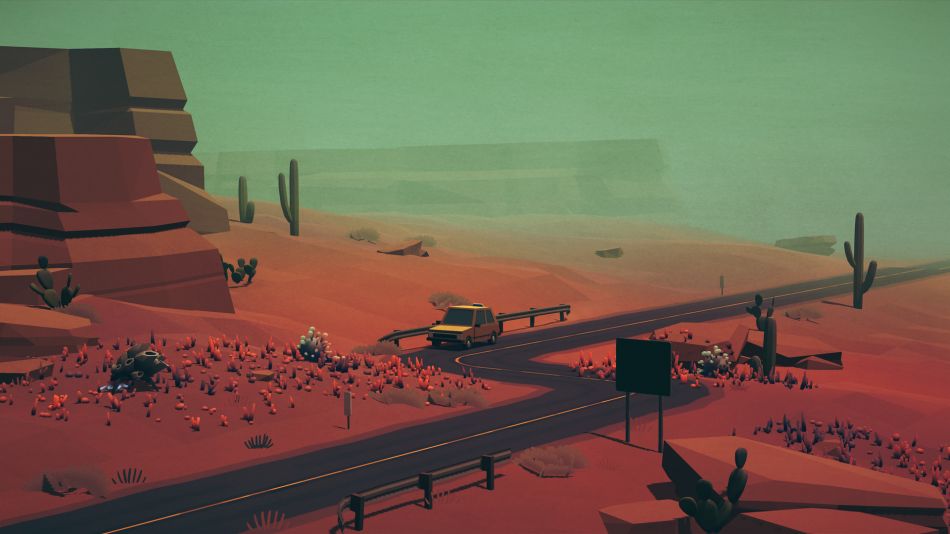 It's a mix between a survival game and a turn based strategy. Your supplies are always limited, with fuel probably being the most important to progress with your car. You can find other cars though, so don't worry too much about relying on the starting car.
You're presented with a small area at each stop to fumble about and try to gather supplies. Don't make too much noise, or they will come—lots of them. I'm not entirely sure what they are, but they are nasty.
You can also get a dog to join your party, need I say more?

About the game
A squad-based survival strategy game with procedurally generated levels set in post-apocalyptic North America. Every random level is full of close calls and hard choices, even though the interface is approachable and easy to learn. Manage allies, fuel supplies, medkits and weapons by making the right choices on the procedural roadmaps. A road trip straight into the heart of the cataclysmic event that changed the Earth forever.
You can find Overland on itch.io here. I can already recommend trying it out. Remember to use the awesome open source official itch.io app!
Some you may have missed, popular articles from the last month: