In Between
is a story-driven puzzle platformer with gravity rotation mechanics that has the makings of a new classic. It looks similar to gravity puzzler
The Bridge
at first glance. But with the instant gravity flips of
And Yet It Moves
, several unique game mechanics and a mature and tightly interwoven story, the game is a fresh experience that is well worth playing.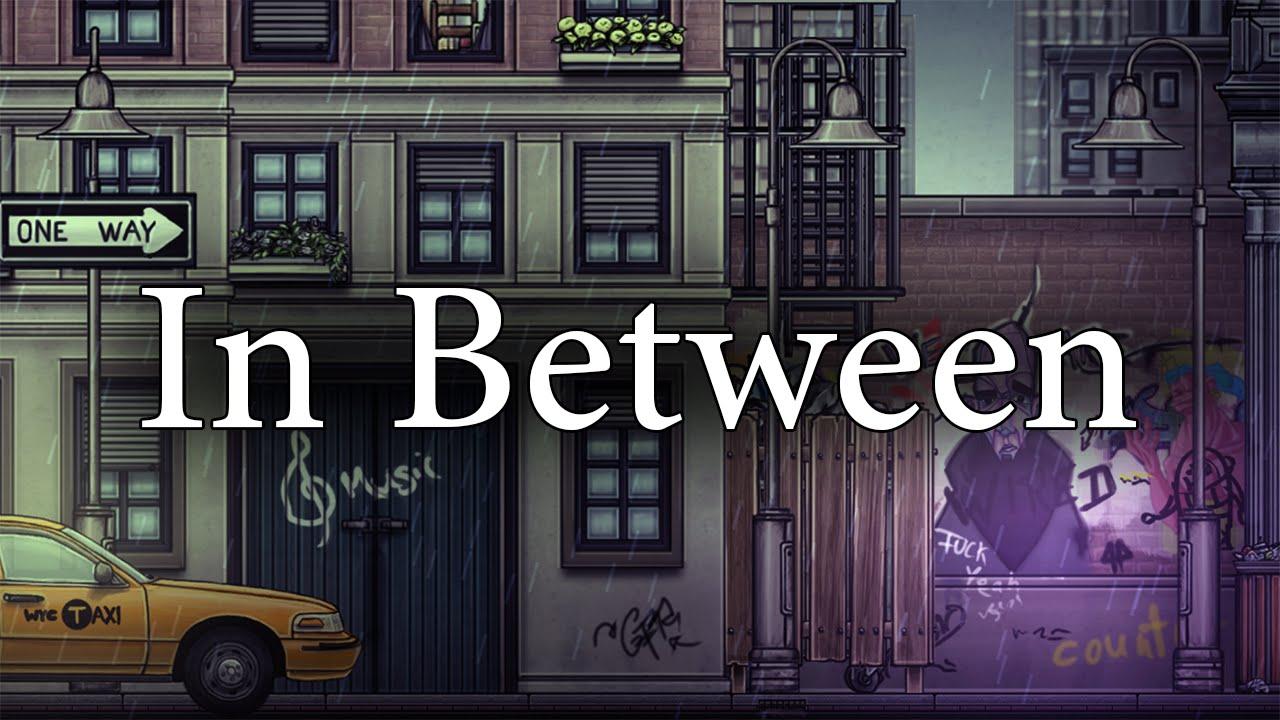 The protagonist of the game is a young man whose life is suddenly shattered when he is diagnosed with lung cancer. We follow him as he learns to accept his fate, in a game where story is told in smooth transitions between playable cutscenes and puzzle chapters. The five main chapters of the game are inspired by the five stages of grief: denial, anger, bargaining, depression and acceptance.
Each chapter introduces a new game element, themed after the stage it represents. The symbolism isn't necessarily clear-cut, like in the denial chapter, where darkness chases you from one or two sides of the screen, and can only be held off by facing it. This obstacle makes sense though, and is explained in the story segment leading up to it. Anger is more easily grasped, since it's represented by red pulsating, and sometimes moving, orbs that kill on touch. Bargaining has levels where you simultaneously control a mirrored shadow protagonist, and in depression you have to move through scarce sources of light to avoid the deadly darkness. The final chapter is more of a narrative device, and is one I choose not to describe to avoid spoiling the experience.
In addition to the five main chapters, there's also a tutorial, which is designed to make you comfortable with the gravity flip mechanics. Like the first four of the five main chapters, the tutorial contains 12 levels, of which nine are required to unlock the next chapter. The first nine levels in each chapter are for the most part easy enough to figure out for someone with a bit of experience with the genre, but getting the timing right can be tricky in some of the levels. None of the levels have checkpoints, so if you mess up and die, you will have to start over from the beginning of the level.
Getting through the game took me just over three hours, but solving the additional 15 harder levels doubled that, so the game should offer about six hours worth of gameplay in total. If you go after the hidden glimmers of hope or a no-death run, you can probably add several more hours on top of that. The game never gets as punishing as
The Bridge
or
Closure
, but if you've made it through
Braid
and
LIMBO
, you should be able to solve most of the levels of In Between without too much trouble.
This is a game well worth playing for the story alone. The subjects of grief and regret are topics I haven't seen explored in games often enough, and seldom as intimately as in this game. We get to witness the protagonist's struggles with accepting his imminent death, memories of his childhood and his troublesome relationship to his father, and having to leave a young daughter behind. Most of the story is told through playable cutscenes and in spoken thought leading in to levels, but some levels also have memory shards hidden as cracks in the wall that trigger when you walk past them.
The game is fully playable with my wired Xbox 360 controller, though I prefer to play it using the keyboard. It's controlled using both sticks on a gamepad or WASD and arrow keys with keyboard controls. There are no options for rebinding keys, but I found these defaults intuitive and easy to play with. I haven't experienced any technical issues with the game, but there's a Linux demo on
Steam
you can try to see if it works well with your system.
In Between has been discounted with 15% for its first week on
Steam
, but since I was so late on reporting on it, there's now only a little over a day left of the offer, so go buy it now if you want to save a few bucks. You can also get the soundtrack separately or bundled with the game by paying a little extra.
Some you may have missed, popular articles from the last month: