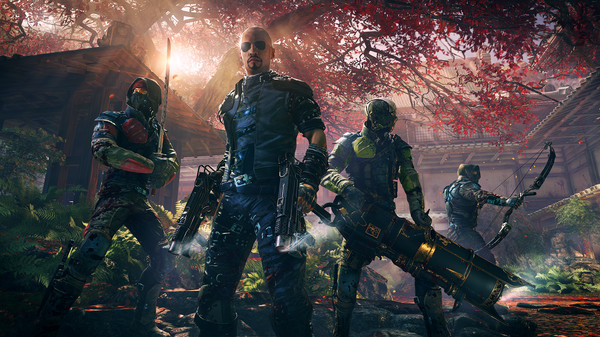 With no announcement anywhere the SteamOS information from the
Shadow Warrior 2
Steam page has vanished. They previously had a SteamOS icon ready and SteamOS system requirements, both of which have just—gone.
It's pretty sad news, because this indicates it won't be a day-1 Linux release.
I hope no one pre-ordered, because you might want to look at cancelling it until there's some clear information as to what is going on. That, plus, pre-ordering is dumb.
I've tweeted and emailed them today, so hopefully I will be able to give you some sort of update on this. There's also
this forum post
asking about it by another user.
I'm personally sad as I seriously wanted to give it a try and with no communication from the developer (like we wouldn't notice it suddenly vanishing), it's a bit of a sketchy situation right now. Why silently remove it without a simple announcement anywhere?
About the game
Shadow Warrior 2 is the stunning evolution of Flying Wild Hog's offbeat first-person shooter following the further misadventures of former corporate shogun Lo Wang. Now surviving as a reclusive mercenary on the edge of a corrupted world, the formidable warrior must again wield a devastating combination of guns, blades, magic and wit to strike down the demonic legions overwhelming the world. Battle alongside allies online in four-player co-op or go it alone in spectacular procedurally-generated landscapes to complete daring missions and collect powerful new weapons, armor, and arcane relics of legend.
Some you may have missed, popular articles from the last month: