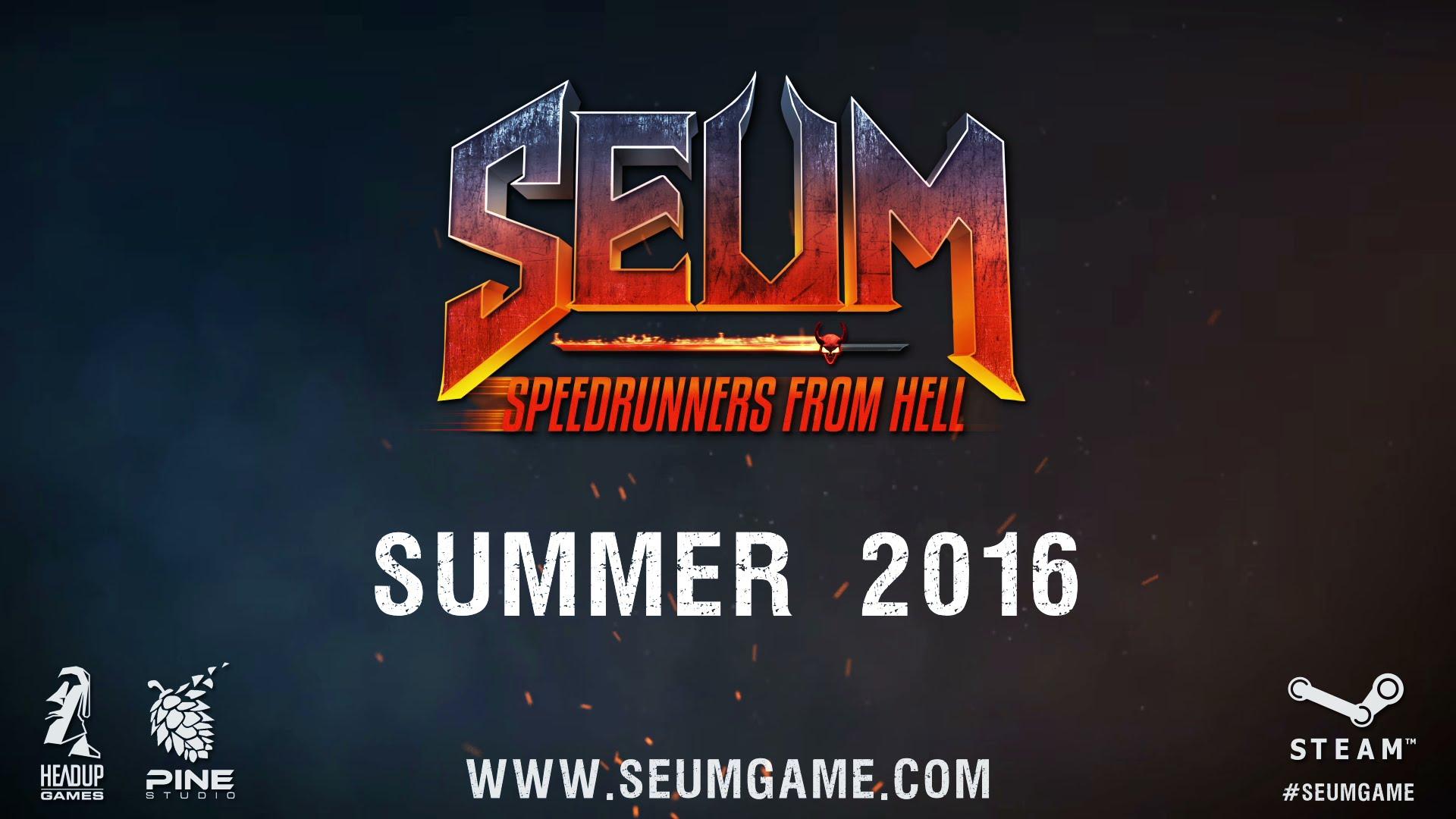 SEUM: Speedrunners from Hell combines first-person action, platforming and heavy metal in an awesome combination. The demo is now open to all.
I've tested it out myself and the music really is fantastic. The gameplay is also not bad at all, if you like speed-running games you will probably love this.
I'm really pants at it, I can complete each level I've tried so far, but my times are absolutely terrible. I am going to quite enjoy trying to shave the time down.
Each level takes only a few seconds to do, but even when I think I have a good score I find myself position 68 or something terrible like that. I really do have to work on my reaction times!
Grab the demo from
Steam
or
itch.io
.
Go check it out, it's really cool.
About the game
(Official)
SEUM: Speedrunners from Hell is the world's only competitive heavy metal first-person platformer. Like an unholy child of Quake 3 and Super Meat Boy, SEUM is truly hardcore and focuses on speed and fast reactions. Race across and jump over platforms and bounce pads while shooting fireballs as you battle to reach an exit portal in the mimiumum amount of time. Reverse time and gravity. Compete with all players for top times in the online high score ladder. Only the toughest players will receive the Uber Skull medals!
If mind-blowing speed and adrenaline blasting its way through your body seems too boring for your speed running blitzkrieg, then search for the beer cans hidden in each level. Who knows which secrets can be discovered by finding all of these delicious refreshments?