The Early Access survival game Rust [Steam] has been updated, our server has been updated and we're now on a fresh map.
Here's a rundown of what's new:
They've finally added in smaller "monuments" like the Supermarket & Gas Station, which should make the map a lot more interesting. More places to explore, hide and fight over is good! Here's what they look like: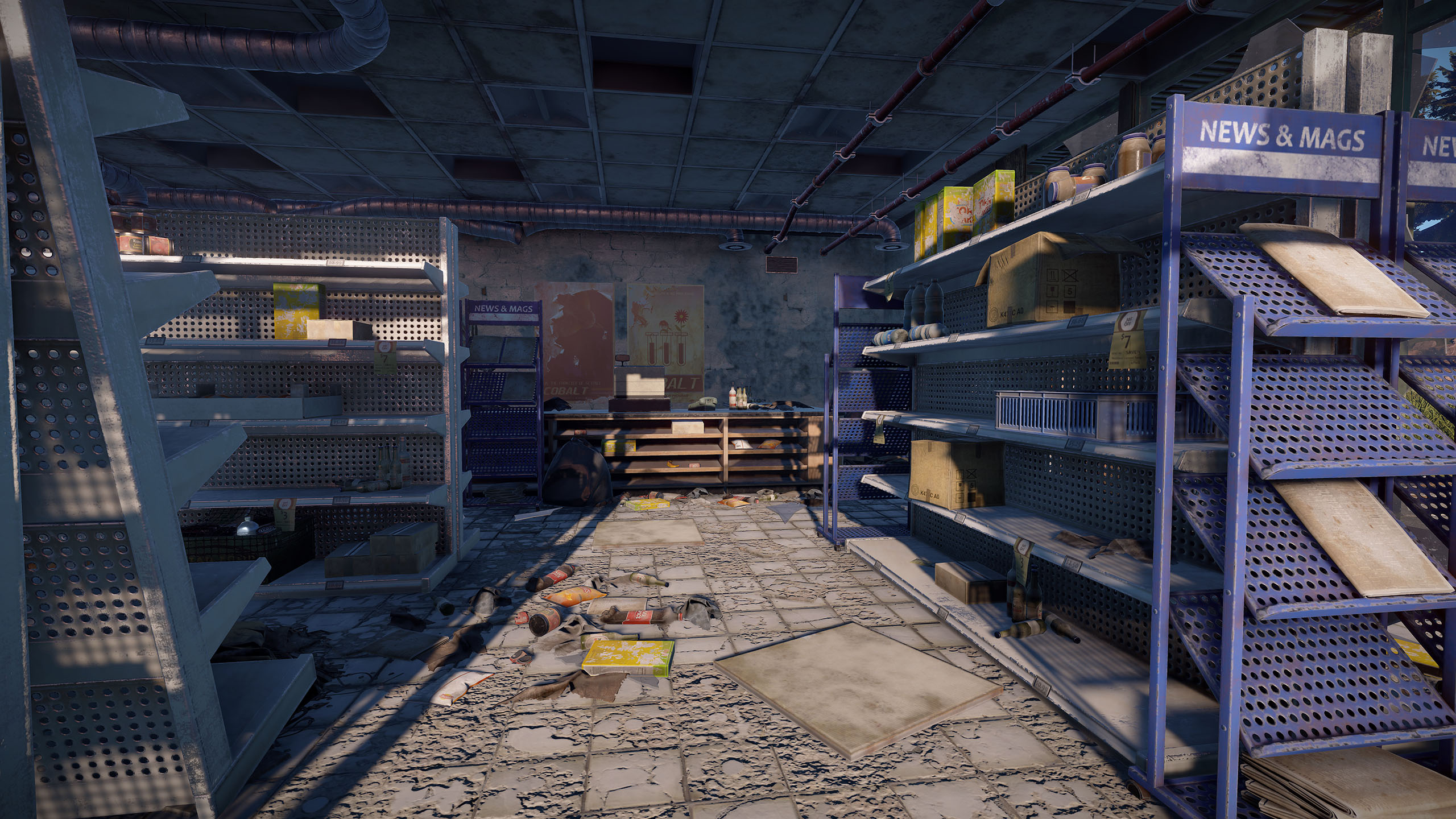 Information panels for items, so clicking a weapon for example will give you a readout of rate of fire and damage.
The default map size has been increased, considering we have more monuments and now the smaller versions, map space would get a bit cramped.
Also, they upgraded their version of Unity to 2017.1, which finally fixes the issue of having no input in fullscreen on Linux (hooray!).
There's also been some optimizations, texture updates and so on.
On top of that, they recently added in the Bradley APC a few patches ago which patrols the launch site monument, it's going to be fun taking it down!
You can see the full changelog of this release here. There's much more, including work going on behind the scenes that's worth reading.
Our server details:
Anyone is welcome to join our server and no password is required. We will remove anyone found griefing or harassing people. Raiding is fine and it's a full PvP server, but use common sense and try to be nice. People do often shoot on sight, so be careful out there!
The server wipes once a month, on the first Thursday of each month (like today), which is mandatory by the Rust developers.
I've been really impressed with the Rust developers, it's probably one of the best PvP focused survival games available.
Lastly, I give you a beautiful shot I just took on our fresh server: