Good things come to those who wait, as today the Linux version of the action RPG Moonlighter is now officially available.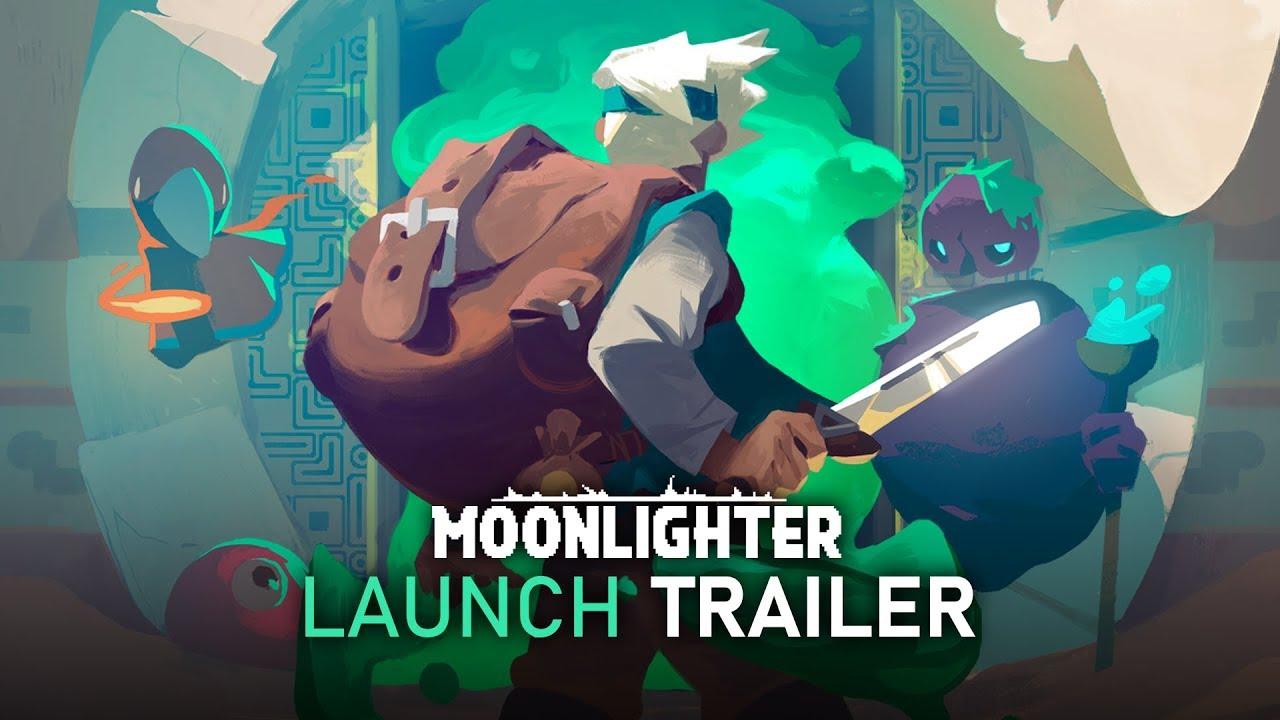 About the game:
During a long-passed archaeological excavation, a set of Gates were discovered. People quickly realized that these ancient passages lead to different realms and dimensions – providing brave and reckless adventurers with treasures beyond measure. Rynoka, a small commercial village, was founded near the excavation site providing refuge and a place for adventurers to sell their hard-earned riches.

Moonlighter is an Action RPG with rogue-lite elements following the everyday routines of Will, an adventurous shopkeeper that dreams of becoming a hero.
I have to say, I'm quite impressed with it so far! The art style and animations are simply wonderful. The actual dungeon crawling element seems to be designed a fair bit like The Binding of Isaac with small enclosed rooms, with some leading to other rooms that could be filled with enemies and loot.
There's multiple different dungeons to explore, all of which seems to have a boss that will provide a key. These dungeons are apparently not what they seem…
The shopkeeping element is also quite interesting and keeps it feeling quite fresh. When you go through a dungeon, you like in many games you will collect various items—which you then sell yourself in your own little shop. Each item can be sold at a price of your choosing, but you need to watch the reactions of your shoppers to see if you're giving it a good price. It's not exactly in-depth, but it's a nice change mix-up of game mechanics to have you doing both sides.
Performance seems to be really smooth and the Steam Controller works. It's not all perfection though, there are issues to be aware of. If you're using a keyboard, it seems to have that Unity input bug, where if you hold down a button like J to sleep it will act like you're tapping it constantly—so you can't do it.
Also, at one point while I was alt-tabbed and typing in Discord, the game switched over to keyboard input and wouldn't detect my Steam Controller again. That was a bit of a nuisance with the keyboard input issue noted above. So until they sort that issue, use a gamepad and you should be good to go.
Grab it on Humble Store or Steam. It's also on GOG, but no linux build there yet.
Some you may have missed, popular articles from the last month: