SHENZHEN I/O
is the new simulator/puzzle game by Zachtronics, the creators of other excellent games like
Spacechem
,
Infinifactory
and
TIS-100
. After being on Early Access for some time, it's now available on Steam
since November, 17th
. But most importantly, even when only two weeks have passed since the official release, the game already has 'overwhelmingly positive' reviews by Steam users, just like its predecessors; out of a total 785 reviews so far, only 14 are negative against 771 positives, something truly remarkable.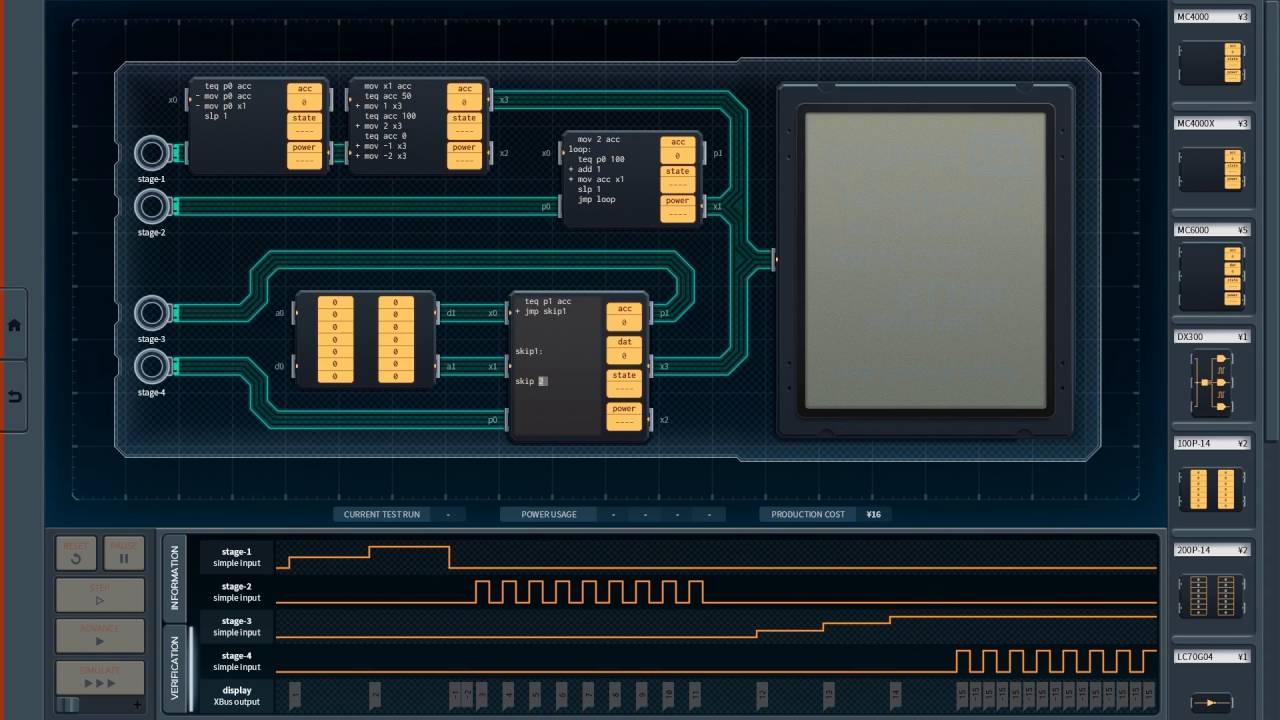 Unfortunately, I won't be able to share with you some personal impressions about the game because two reasons:
- It doesn't have a demo.
- Seriously, if you aren't a programmer, these games are impossible to learn. I'm talking about almost every game released by Zachtronics; they're extremely cryptic. I recently
bought on Humble Bundle
and tried their other game,
TIS-100
, and I couldn't even program the most basic line; and I'm glad that I saved some paper by not printing the attached manual, because I read it and I didn't understand one simple sentence.
SHENZHEN I/O
has a more complex manual, so I don't even need to play it to have the certainty that I won't get anything from it.
It isn't about lack of motivation or interest since I love to solve puzzles, and the premise of learning a bit about programming really attracted me. Also I don't think it's because I lack patience either, or the necessary skills to learn the commands, because with a bit of research I was able to overcome some technical problems by using the Linux Terminal.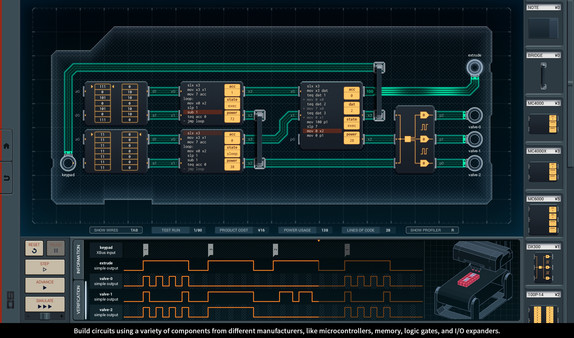 This isn't a rant against Zachtronics, but I have to say it's truly a shame. I really wanted to play their games, but that isn't possible because of the insanely steep learning curve, it's like quantum physics if you don't have the base qualifications. I don't seem to be the only one with this problem, given that the Most Helpful negative review (with 750 people out of 1005 finding it useful)
addresses the same concerns
. Maybe the inclusion of a tutorial for complete novices, or extremely simplistic puzzles, would've made things easier?
Anyway, good luck and enjoy the game for me. I might try my luck with
Infinifactory
sometime. Obviously feel free to contribute with comments if you have more knowledge than me regarding these kind of games...
Official site
:
SHENZHEN I/O
Steam Store page
:
SHENZHEN I/O
About the game (Official)

-Build circuits using a variety of components from different manufacturers, like microcontrollers, memory, logic gates, and LCD screens.
-Write code in a compact and powerful assembly language where every instruction can be conditionally executed.
-Read the included manual, which includes over 30 pages of original datasheets, reference guides, and technical diagrams.
-Get to know the colorful cast of characters at your new employer, 深圳龙腾科技有限公司 (Shenzhen Longteng Electronics Co., Ltd.), located in the electronics capital of the world.
-Get creative! Design and test your own games and devices in the sandbox.
-Engineering is hard! Take a break and play a brand-new twist on solitaire.
Some you may have missed, popular articles from the last month: