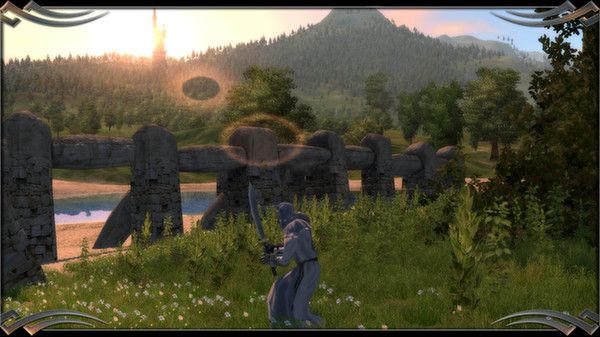 Topware Interactive are continuing their promise of putting their older titles on Linux and
Two Worlds Epic Edition
is now available on Steam. It uses Wine, but that's not as bad as you may think.
From the release notes:
QuoteThe port is based on Wine with CSMT and PhysX hardware support patches enabled.
They also removed the more restrictive DRM it had. It has been replaced by what they call "DLM V2":
QuoteThird party Serial Codes are only required to access the Multiplayer Server and create an account. Activation is optional and grants live time support and updates, restore of the game in case it is lost and change of the platform or content provider.
A step in the right direction, I think that alone is worthy of a little praise.
As for the use of Wine: It's an amazing bit of software, and while I shunned it in the past I decided to look past my own self-righteousness about it and learnt to appreciate it all over again. I think it's a cracking tool for developers to bring older titles over to Linux where performance and stability are good. It also means you are essentially buying a Linux game, and it counts as a Linux sale for future reference.
With that said, the Wine port does seem buggy for me. My first launch didn't work, as I could hear the game but not actually bring up the game window.
After that I was able to launch the game, but changing resolution seems to make it crash. I refuse to play it at 1024x768, but any attempt to change it results in the game minimising and I can't seem to bring it back.
I thought that it was due to me using two monitors, so I disabled one and it still has the same issue.
Overall, not impressed with this one.
It also has a massive discount:
Some you may have missed, popular articles from the last month: