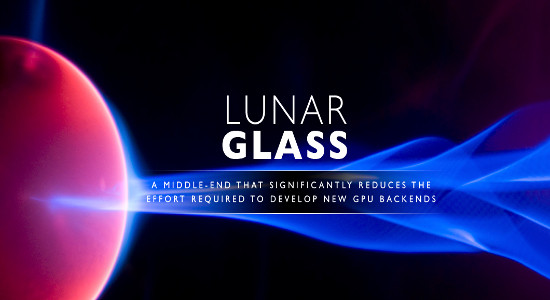 Valve really do seem to be the champions of Linux right now. Even if you don't like Steam you cannot deny just how much they have done for our ecosystem already. The latest effort is to improve Mesa.
LunarGLunarG received funding from Valve to explore the possibility of game performance improvements using the LunarGLASS technology in the Mesa driver, specifically the potential for FPS improvements through shader runtime improvements. LunarGLASS includes the glslang frontend and the LLVM compiler component as well additional modifications to make LLVM suitable for shader compilation.

The main component developed for this effort was a translator from LunarGLASS Bottom IR to Mesa GLSL IR. This allows all Mesa backends which consume Mesa GLSL IR to potentially benefit from this technology, including i965.
You can see a .pdf full of slides with more information on it
here
.
They have funded LunarG to conduct test and write code for "Glassy Mesa" to improve the
Mesa
open source graphics project.
They mentioned tests on Left 4 Dead 2 that showed a 15%-22% improvement which for graphics performance is in my eyes a massive change and I really hope something comes out of this. Although this is only from a couple of random samples taken, so it may not indicate such a good improvement overall.
The crazy thing is this took only 10 weeks to achieve by one person. Imagine if this work kept up and all the distributions picked it up. We could really get ahead of other operating systems graphical performance, and I am sure we can all agree that would be great.
See the
full post on it here
. For the code geeks amongst us it's all available to
check out on github
.
The slides do note there is much work to be done, so it's probably still some ways away from being include into Mesa itself for distributions to pick up.
We have contacted LunarG to keep us updated on this.
Some you may have missed, popular articles from the last month: