Descend into a dark world where action platforming meets traditional adventure gaming to create something new for you to explore.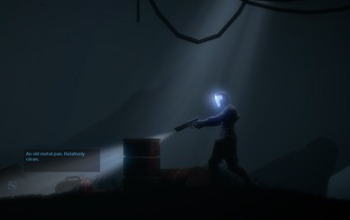 They need $29,000CAD to do a Linux version so yes sadly it has an annoying stretch goal, odd that the stretch goal for Linux is coupled with WiiU, but they have now committed to doing a WiiU version anyway.
I have contacted them to ask why Linux is a stretch goal, updates when I have them folks.
The good news is that according to kicktraq they are trending currently to over $40K so we should hopefully see the Linux version anyway.

About
A fresh mix of genres - The Fall integrates point and click adventure games, platformers, and shooters into a very unique experience. Drawing equal inspiration from games like Super Metroid and Monkey Island, The Fall is humbly inspired by the greats that came before it.

A fresh narrative experience - The Fall has a story that focuses on "doing" rather than "watching". As players work their way through challenges, they organically find solutions that imply a larger narrative as the game progresses.

Episodic - The Fall has been designed from day one to be a manageable project, requiring relatively little in development costs, and able to sustain itself by providing players with reasonably sized, affordable episodes. This project will be finished on time!

Indie - Up until now, the fall has been developed by one person: myself! The Fall represents a long personal goal of mine to have a sustainable career making fantastic, meaningful games as an indie. You can make that happen!

Update: The developer responded as to why Linux is a stretch goal
QuoteHi Liam, thanks very much, that's great. And sure -- I'm currently using Unity 3, which doesn't support publishing to Linux! I'll have to upgrade the license to Unity 4... it's really as simple as that.
Some you may have missed, popular articles from the last month: