Profiles
Viewing more comments
Latest Comments by Faalhaas
Tux and Fanny is the most completely bizarre adventure and it's out now
10 September 2021 at 4:46 pm UTC
---
The name Tux sounds familiar

. Fanny looks like Trover (Saves The Universe). I wonder who was first.
---
Steam not working right on Arch Linux? It's an issue with FreeType and there's a fix
4 September 2021 at 12:41 pm UTC
---
Started Steam today. Got the black screen.
Switching to Beta fixed Steam for me, as expected.

First rule of Arch Linux, tell everyone you use Arch Linux:
And as for the discussion on Arch. Been using it for years, after using several other distro's. Besides the detailed documentation, Arch let's me install ONLY the software I want from scratch, and yet still WORKS (including up-to-date software). Haven't found a better distro for personal use, but always open to suggestions. :)
---
Kathy Rain: Director's Cut will have 50% off if you own the original plus new trailer
25 June 2021 at 4:34 pm UTC Likes: 1
---
Quoting:

PublicNuisance

While I think this is an awesome deal it would mean buying the director's cut on Steam where I have the original rather than on GOG where I want to. Considering I want to give them more money anyway GOG it is.
Thanks for the info. Because the original is currently on sale on both GOG and Steam, I will buy it to get the 50% discount later on the Director's Cut. GOG seems to be the better deal anyway with a small price difference. ;)
---
Wolfenstein: Enemy Territory Single-Player releases in November
3 June 2021 at 10:34 pm UTC
---
AUR and Luxtorpeda did not work for me, but RealRTCW 3.2 (nosteam) did (i.e. commit 5ebf54e):

git clone https://github.com/wolfetplayer/RealRTCW.git
cd RealRTCW
git checkout -f 5ebf54e
make
Got the resulting necessary files here:
$HOME/RealRTCW/build/release-linux-x86_64/
Had to put my purchased RTCW and downloaded RealRTCW (modcorner) pk3's in
$HOME/.realrtcw/main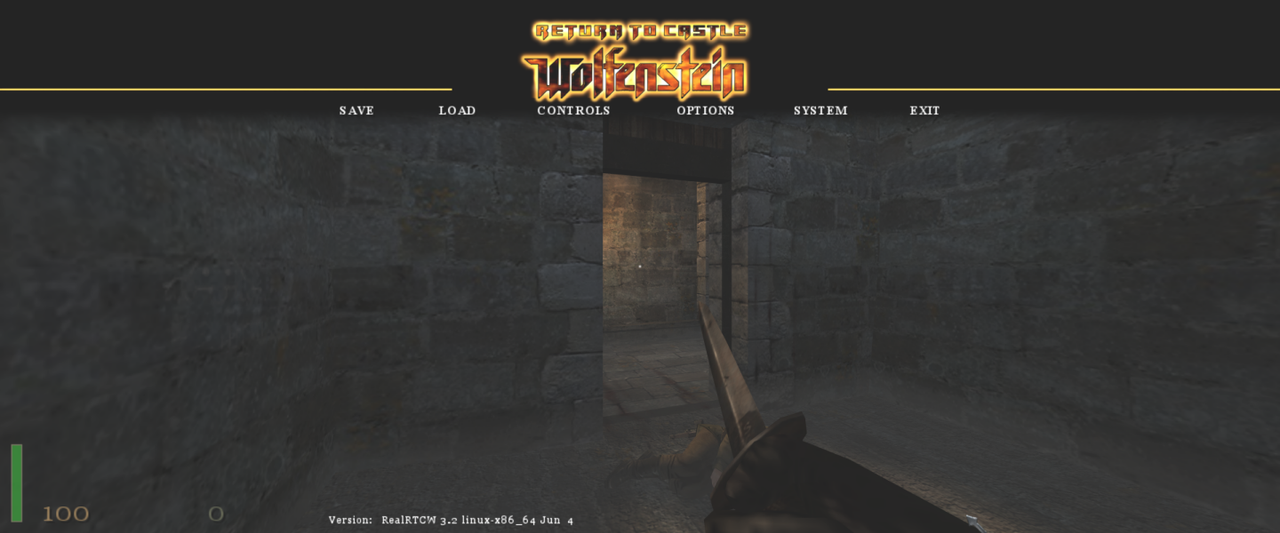 ---
GZDoom 4.6.0 rolls out with widescreen graphics for Heretic and Hexen
25 May 2021 at 8:04 pm UTC
---
Quoting:

ageres

Quoting:

Avehicle7887

I was always under the impression Hexen/Heretic already had widescreeen support :D

It's sprites for melee weapons that were extended to the right. For example, that's how original punching looks like:

If your display is wider, it doesn't look good.
I just tried it out. The bar below also seems fixed:
Quoting:

Avehicle7887

Amazing release, I was always under the impression Hexen/Heretic already had widescreeen support :D

Been playing Blade of Agony lately, solid 10/10 commercial quality grade game.
Blade of Agony is the best GZDoom mod game I've ever seen. Played episode 1 (on GZDoom 4.5.0), so I will continue now with episode 2 (on GZDoom 4.6.0). Let's hope they stay compatible. ;)
---
SPRAWL is an upcoming hardcore cyberpunk FPS set in a huge megalopolis
18 May 2021 at 12:01 pm UTC Likes: 2
---
Quoting:

scaine

Given that GhostRunner only launched late last year, I'd be gobsmacked if there's any inspiration here. I get what you mean though, especially with the ghostly-voice-in-your-head narrative. Very similar.
My sound was turned off, so I did not even know about the ghostly-voice-in-your-head.

I was more talking about the sword+cyberpunk+bullettime (in combination with Mirror's Edge running).
Anyway, don't get my wrong. I want SPRAWL to be a success. :)
---
SPRAWL is an upcoming hardcore cyberpunk FPS set in a huge megalopolis
18 May 2021 at 11:30 am UTC Likes: 1
---
Quoting:

win8linux

This game seems to have influences from old-school id shooters, DOOM (2016), DOOM Eternal, and Source games (HL2 in particular). Could be one to watch closely.
Chances are high I will buy and play this. But c'mon... How is this not a Ghostrunner-clone? Unless the developers started their work before that gameplay came out. I read that SPRAWL is inspired by other games like Mirror's Edge... And as it happens... Ghostrunner also took many elements from the Mirror's Edge games.
---
GitHub restores a fork of the cross-platform reverse-engineered GTA III and Vice City code
12 May 2021 at 12:58 pm UTC Likes: 4
---
I completed Vice City using the reverse engineered code. I would now give the game a better recommendation because of the improved gameplay and configurability (on Linux, ultrawide high resolution, adjustable FPS using Ctrl+M).

I had only one issue in which I had to temporarily decrease the FPS at the mission "Naval Engagement" to continue.

Like Liam, I don't get why companies would want to miss out on "retroactive" purchases of their old games, and instead spend money on lawyers. Retronerds (who want to play old games using new technology) seem like a great target audience to me.
---