Profiles
Viewing more comments
Latest Comments by Xpander
Valve have released a new Steam Beta Client with a richer Discord-like chat interface
12 June 2018 at 9:13 pm UTC
---
I like the direction overall, and nice features but there are major issues:
tab bar in the chat window needs resize option badly, way too big and waste of space
text input field and buttons on the bottom are way too big and need resize options
spaces between messages are way too big and waste a lot of space. Compact mode would be nice
no drag and drop for pictures, sending pictures from the button will open up super bad steam navigation window, where its almost impossible to find the file you wanted to upload
let us disable game groups from our friends list
give names to the windows so wmctrl can be used, atm all of them have just group name Steam but no actual window name
thats all atm from my fast testing.
---
Total War Saga: Thrones of Britannia is now officially available for Linux
7 June 2018 at 11:55 am UTC Likes: 1
---
1440p Ultra with Ryzen 7 1700X @3.9ghz, GTX 1070
52 FPS
average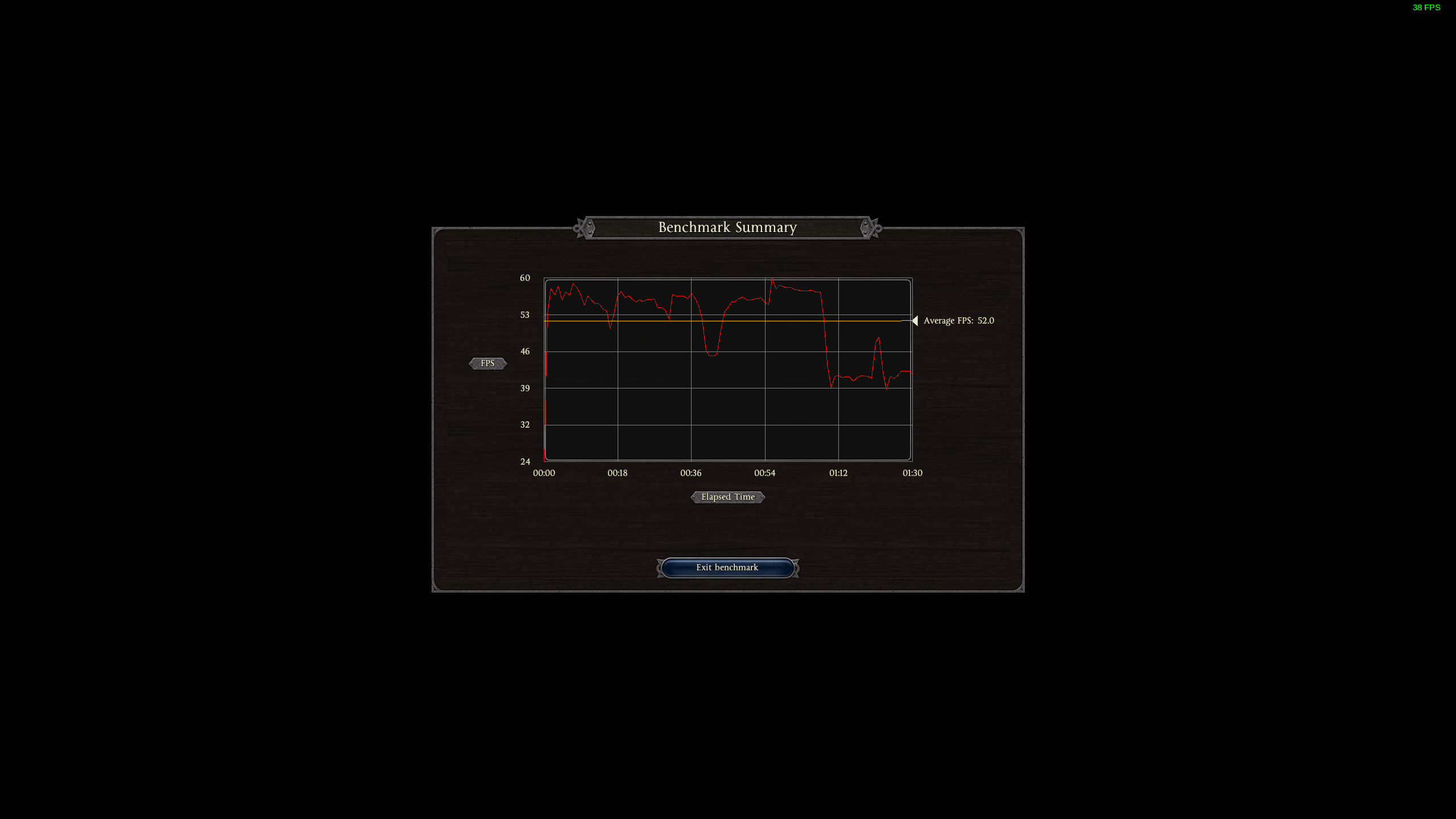 Video:
https://www.youtube.com/watch?v=1thLrlFQALI
---
Beep boop the Feral Interactive port radar has a UFO sighting for a new Linux port
31 May 2018 at 4:29 pm UTC Likes: 3
---
It's Shadow of the Tomb Raider - just totally random guess

---
Story-driven RPG INSOMNIA: The Ark has a new trailer showing some darker elements
21 May 2018 at 6:47 pm UTC Likes: 1
---
amazing, can't wait till its in early access or finished.
INSOMNIA_The_ArkThanks for your support, people! If you have any questions - we are here to answer.
thank you for making it available for linux users!
I have only one question. Will you use Vulkan API or OpenGL for the Linux client? (afaik its UE4 game)
---
What are you playing on Linux this weekend and what do you think about it?
20 May 2018 at 11:31 am UTC
---
lemoncitron

XpanderNot much time to play anything on the weekends, but managed to do the Dirt Rally GoL league event and played/gonna play some GTA V wit the help of DXVK. If i have some more time i will try to play more Rise of the Tomb Raider also.


What is your setup for GTAV? once it loads up i cant use the keyboard as it freezes hard for a good 10 seconds with any input, mouse movement is fine though. Is wine-staging required for DXVK with GTAV? currently testing on normal wine 3.8
i have staging yes and 3.7 atm. no such issues for me
---