Wadjet Eye Games and Technocrat Games have returned with a fresh upgrade of Technobabylon, a 2015 cyberpunk adventure. This follows on from updates / new Linux ports of Unavowed, Gemini Rue and The Blackwell Bundle.
Much like the other point & click titles they publish, a fresh upgrade of Adventure Game Studio was done and it came with these benefits to Technobabylon:
- Added proper LINUX and MAC ports with WORKING ACHIEVEMENTS!
- Added Steam Cloud support [cross-platform even]
- Fixed two crash bugs
1) Regarding creation of a screenshot.
2) Regarding a certain individual trying to fade out of existence, fading the game instead.
- If you want to revert to the older Technobabylon, OPT into beta channel "original", password is "technobabylonold", those saves won't work with this version, unfortunately.
About the game: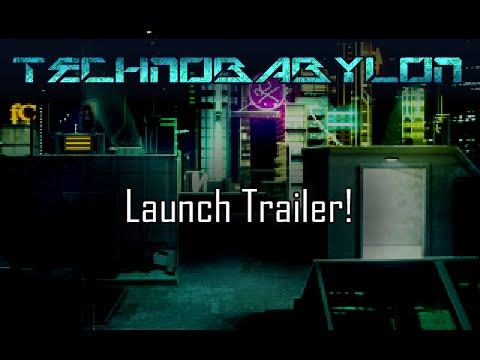 The year 2087 is upon us — a future where genetic engineering is the norm, the addictive Trance has replaced almost any need for human interaction, and an omnipresent AI named Central powers the city. Its all-seeing CEL police force keeps tabs on everyone, including three people who are about to meet their maker.
Charlie Regis, an agent of the city's all-seeing secret police, finds himself blackmailed with the lives of his unborn children. Pushed to the limits by his deceit and his past, how far is he willing to go to save his legacy?
Latha Sesame, a jobless agoraphobe addicted to the Trance, has become targeted for assassination. Without knowing who to trust, she must face the dangers of "meatspace" and survive a fate that has invisibly ruled her entire life.
Max Lao, a tech-savvy case officer who joined CEL to forget her criminal past. Now she finds herself torn between two loyalties. When she's asked to apprehend her best friend and partner, she must choose to follow her friend or the law.
As these three struggle to save themselves, they will soon discover a string of conspiracies that threatens not only their lives, but everything they think they know.
Available to buy on Humble Store and Steam. Currently GOG doesn't have a Linux build.
Some you may have missed, popular articles from the last month: