Is there no stopping Wadjet Eye Games? Shardlight, another quality point and click adventure from 2016 has now been ported over to Linux. This adds to the list of titles that Wadjet Eye Games has recently upgraded and ported (or re-ported) to Linux including Resonance, Technobabylon, Unavowed, Gemini Rue, The Blackwell Bundle.
With the just release update it uses the newest version of Adventure Game Studio, adds "proper" Linux and macOS ports with working Steam Achievements, fixes bugs with inventory scrolling and an issue in Room 7, there's new audio sliders and cross-platform Steam Cloud support.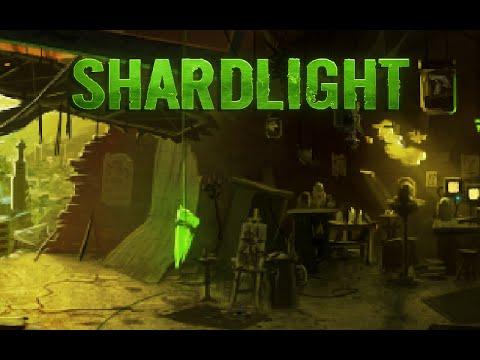 About the game:
The world ended on the day the bombs fell. Since then, it's always been like this: disease, hunger, death. The ruling Aristocrats — a faceless oligarchy that controls all resources — have unchallenged authority. There's never enough food, water, or vaccine to go around. The rich receive regular doses of vaccinations in exchange for their unconditional government support. The poor live in fear, superstition, and squalor until they die.

Amy Wellard, a young woman reluctantly working for the government to qualify for the vaccine lottery, believes there's a cure — and she's going to find it. Even if it costs her her life.
Available to buy from Humble Store and Steam. Currently GOG does not have a Linux build up yet.
We have sent an email over to the developer, to see if they want a chat about their recent Linux endeavours. Stay tuned.
Some you may have missed, popular articles from the last month: