I come across a lot of really weird games, sometimes though they're the right kind of weird which is the case with KARLSON.
A first-person shooter with simple visuals, fast-paced action with a little parkour thrown in and slow-motion which makes this a little bit hilarious. It helps that there's some silly physics going on, you can throw things around and make stuff explode.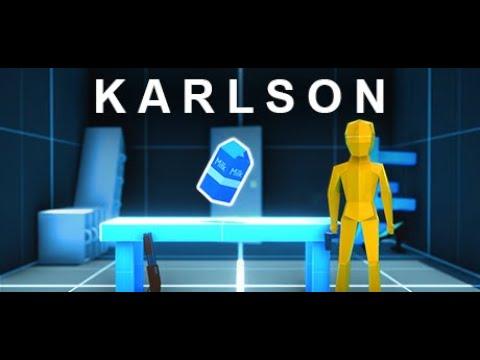 If you like speed-running, you will enjoy this. The developer said there's a "big emphasis on movement", with the maps being designed to keep you running, jumping and sometimes grappling across them with a timer on each map.
With the full release, it's also set to get a level-editor so Steam Workshop support seems likely. Not only that, the developer has been teasing that multiplayer is coming, which for a game like this could be pretty hilarious.
It's going to release on Steam sometime "Soon" and there's a free demo you can try on itch.io.
Some you may have missed, popular articles from the last month: