Some good news to share today, as Aquamarine from Moebial Studios has managed to push through the noise and get fully funded on their Kickstarter campaign.
This means another sweet looking game is on the way to Linux, plus with their funding level they managed to hit a few of their special stretch-goals to work on more features. With the campaign now over, they ended on $18,763 in funding so the game should be more lively thanks to the $15K goal of more animations and the $17K goal of an expanded soundtrack and audio effects.
Want a proper look at it? The developer did a walkthrough of the demo you can see below: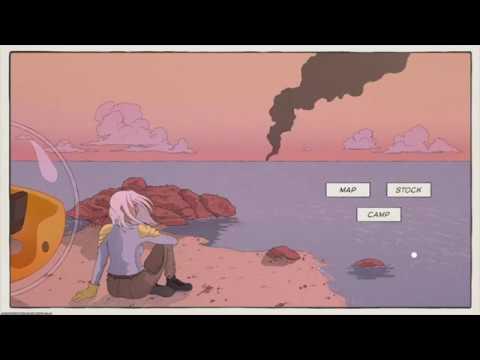 More about it:
A small-scale, story-driven game inspired largely by the psychedelic sci-fi of the '70s and '80s, Aquamarine combines old-school roguelikes and the survival genre with the exploration and puzzle solving of classic point-and-click adventures.

Aquamarine may be packed with obscure mechanics, interlocking systems, and survival resources, but it's all in service to the central story. As you discover new abilities and push your exploration into deeper waters, more and more elements of the story are revealed, both narratively and environmentally. What exactly happened to this strange aquaplanet, why was The Seeker intercepted and marooned here, and how will she escape once she reaches her crashed starcraft? All will be answered.
Based on some of my own time in the demo, I think this could be quite a beautiful game. The art is absolutely lovely, I just hope the expanded exploration in the full game feels as good as it looks. With the extra animation goal hit, I'm certainly expecting great things from it.
You can still find the Aquamarine demo on itch.io and the finished Kickstarter here. The full release is expected sometime during Q4 this year. Once we have a more clear date, we will let you know.
We've added it to our dedicated Crowdfunding Page, it joins 298 others we're currently listing.
Some you may have missed, popular articles from the last month: